UPDATED: This post about network marketing online was updated in November 2017 to reflect new information, more examples and current stats.
Are you ready to start building your network marketing business online, but not sure where to start?
If so then there are two things that you need to know right up front.
First:  It's important to understand that there will be a learning curve to network marketing online. But that's how it is with anything new, and it will be well worth your time and effort.
You'll just need to exercise a bit of patience.
Second: You've just landed in the right place to make your transition simple and effective.
MLSP has helped tons of people just like you build a network marketing business online. And many of them are now the top earners in the industry.
So this article is jam-packed with nearly a decade of experience turning even the newest home business owners into six-figure online network marketers.
Traditional (Offline) Network Marketing VS. Network Marketing Online
At first glance, the differences between marketing your network marketing business offline compared to online may seem vast.
In reality you'll likely see many similarities that you simply have to transfer to the internet, just with a different approach.
The biggest difference that you'll experience are the results, and how you get those results.
Traditional offline marketing is generally a more aggressive and intrusive approach. It's also more labor intensive. Three-foot rules, cold calling, hotel and home meetings can most certainly work for many network marketers. (How else would the industry have grown to what it is today.)
But these days many people want a simpler, faster, and more connected way to build their network marketing business online.
Here's the best part…
Network marketing online, when done right, gets prospects coming to YOU asking about your business. This is because you'll be using attraction marketing – versus having to constantly approach  prospects with interruption marketing.
FACT:Attracting prospects to you creates an atmosphere where residual income becomes a reality.
Your business becomes much more automated, so leads and sales begin to flow in day and night. So you can soon start waking up to leads in your inbox. Which means you'll never run out people to talk to about your business.  Prospects chase you instead of the other way around.
You'll definitely enjoy the benefits of this way of marketing (if you do it right.)
So let's get to how to do network marketing online, and more importantly, how to do it right so YOU can achieve network marketing success. There are some critical skills you'll have to develop and use.
The 5 Skills for Effective Online Network Marketing
Skill #1: Branding
One of the biggest mistakes network marketers make when they get online is having the wrong approach to branding.
You've likely already seen proof of that yourself as you've surfed the internet… especially on social media. (You might actually already be making this mistake, and wondering why the heck your network marketing business isn't growing.)
Most people get online, get excited, and immediately all of their marketing looks like an ad for their company. They constantly promote their business opportunity… or their products.
They proudly splash the name of the company all over the place.
There's nothing wrong with being proud of the company you're promoting. However, you may have already realized this doesn't work! So what does work?
Branding YOU!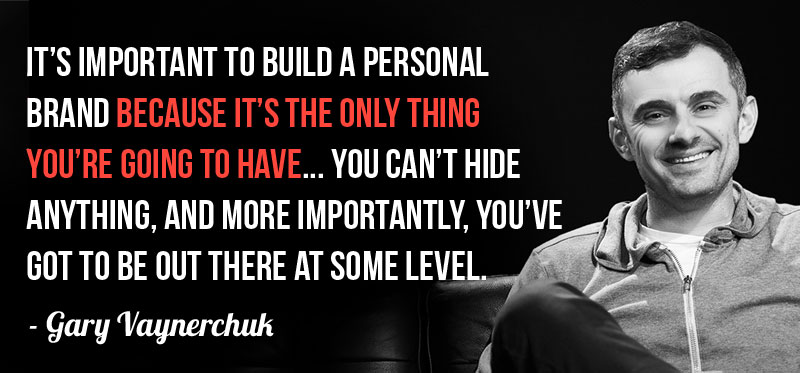 Branding YOU and YOUR image online is one of the most important principles you must embrace if you want to grow your MLM business, ESPECIALLY with network marketing online.
Have you heard the saying "People Join People Not Businesses?"  This is absolutely a true statement.
What people are really looking for is the person that can help them succeed with a home business.  In other words, they're not looking for a business as much as they're looking for a leader.
So you have to put YOU in front of your business! You need to become the face for 'You Inc.'
When you make this shift, you really never have to even talk about your opportunity upfront. People start asking (practically begging) to know what it is so they can work with you!
Watch the Video Below Where a $6-Figure Earner Shows You How This Type of Branding Changed His Business Forever!
We have a step-by-step system that shows you EXACTLY how to build your audience, get an unlimited amount of leads, and attract laser-targeted buyers to you 24×7. If you want to apply Attraction Marketing instantly into YOUR business today…
Skill #2: Online Networking & Engagement
If you're going to build a network marketing business online, don't forget to network for heaven's sake.
The internet has essentially morphed into one big social networking platform, with sub-platforms to interact on (Facebook, Twitter, etc.)
Think about it, even this blog has a social networking aspect to it. You can read this, then make a comment, or ask a question below this article… and we can answer or comment right back to you. You can even click one button and share it to any social media platform you want (Seriously… go ahead 😉 )
YouTube allows video comments, an ability to like a video, share a video, and even a way to message other YouTube users. Twitter has much of the same.
Facebook of course has LIKES, comments, FB LIVE, FB Groups, and even a powerful Facebook Messenger platform! .
Which means that there's a demand (almost yearning) for engagement online.
Building Know, Like, and Trust!

When you interact with people online, and you do it often, eventually you become familiar face and name to them. They begin to "know" you.
Of course the more you like their posts, add value to their posts with helpful content, or share their content with your followers… the more they begin to "like" you.
Eventually you build enough of a connection and trust where they may feel like they want to know more about YOU, what kind of business you're involved in, or the products you sell. Attraction marketing at it's finest.
Industry Leader Steven Rachel Explains How He Networks His Way to Six-Figures/ Year in the Video Below!…
MLSP PRO TIP: The Best Place to Start Networking and Engaging Online…
Success loves speed. Therefore you want to start building a targeted audience that you can engage with as quickly as possible .
The best place to start is most certainly Facebook, where there's the biggest pool of potential prospects for you to tap into.
In fact many of our top six-figure leaders and affiliates started at Facebook and never even had to expand because the audience is so vast.
Plus, Facebook alone provides many tools to easily find your best prospects, and engage directly with them. Once you start prospecting on Facebook, you may never look back!
---
RELATED: Prospecting on Facebook: 5 Simple Steps to Attract Prospects to YOU Everyday!
---
Skill #3: Content Creation
So we've been talking about building the brand of YOU, and establishing yourself as an authority that people know like and trust.
The way to do that and build your network marketing business online is by consistently providing valuable content to your marketplace. This will attract your target audience to YOU.
By selflessly providing value without them even asking, you build know, like, and trust! This is the way to make people want to connect with you and join your business, or purchase your products.
MLSP Leader and Top Affiliate Steven Rachel Demonstrates This Perfectly in the Video Below!…
What Kind of Content Can You Create?
Valuable and useful content. Content that answers the burning questions on your prospect's mind. Content that provides a solution, or the next step to take.
The internet is built on content. The more of it you have, the bigger your reach, and the more of a stake you can claim online.
Videos
Articles
Blog Posts
Social Media Posts
Emails
Reviews
Case Studies
FAQ's
Images
Infographics
Downloadable Reports
Podcasts
Live Feeds!
All of the above are examples of content that attracts leads to you. The more consistent you are with your content marketing strategy, the faster and wider your business will grow. Period!
What Your Content SHOULD Do for Your Prospects:
Show who you are and what you stand for!
Inform and arm prospects with solid solutions to move forward toward their goals!
Entertain
Leave them wanting more and ready for the next step!
Promote the options to move on to the next step. a.k.a. SALE! (Use sparingly)
What Your Content SHOULD NOT Do:
Leave them wondering who YOU are
Confuse them even more
Provide no immediately useful solutions to move forward
Bore them
Leave them completely satiated with no need to carry on to the next step
Give them no options to carry on to the next step (Sales!)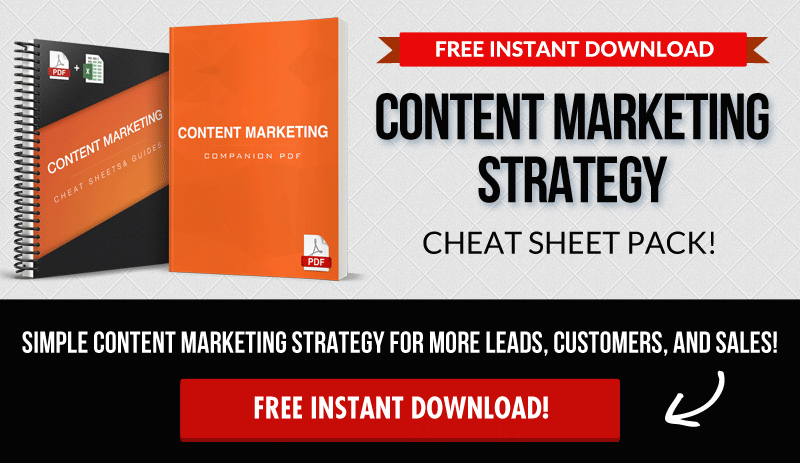 Where to Start Publishing Your Content
If you're going to create content, you have to put it somewhere that your prospects can find it, consume it, and take the next step.
The best place to do that is on a blog that YOU own. You need to claim your real estate online, and your blog is the best place to do that. With a blog you own everything you publish, and none of it can be taken down without YOUR permission..
Starting a blog is much easier than you think, and you could actually have yours up in the next hour or so. Click Here for The Definitive Guide to Starting a Blog!
Skill #4: Driving Online Traffic
Now that you understand the need for valuable content, you're going to want to get targeted visitors to it.
One of the toughest things new marketers struggle with is getting traffic to their content. In other words, you need to take people from the information highway, and steer them toward the valuable content that you create.
In a nutshell, online traffic is more about redirecting the flow of traffic toward your content and offers. The traffic is constantly flowing already!
2 Types of Traffic
For simplicity sake, there are 2 main types of online traffic. Each has their own more specific sources, but it all falls under either FREE or PAID traffic.
Free Traffic:
Of course free is always nice. But nothing is actually free, it either takes time or money. Therefore free traffic will take longer to start flowing. However if you're just starting out and on a tight budget… it may be the way you want to go for now!
Here are a couple of effective sources of free traffic…
SEO (Search Engine Optimization) – Search engines like the big daddy Google ranks your content by topic and keyword. When people do a search for your keyword, your content can appear in the search results, and people will hopefully click over to your content.
YouTube Videos –  The same SEO principles can be applied for your video content on sites like YouTube. YouTube is in essence it's own search engine, and ranks their videos much like Google.
The best part about SEO and YouTube Traffic is that it becomes residual. You create the content, optimize for your target keywords, perform some maintenance to keep it there, and traffic comes through night and day.
Watch Below As One of  MLSP's Top Leaders Reveals How to Get 300+ Targeted Leads Per Month from YouTube Videos (Without Spending a Dime)…
Social Media – You can direct free traffic from social media sites like Facebook, or Twitter, over to your blog or offers. Basically this means you create a valuable "teaser" post, and add a link to 'get more info' inside that post to redirect them to your content.
There are other ways and tools to make this happen. For instance you can leverage Facebook Live for Free Traffic!
Paid Traffic
Paid traffic has many benefits. The main one of course being that it's much faster (sometimes even immediate!)  You can get traffic and results very quickly. If there's a downfall it's that the stakes are obviously higher. It can cost you money as you test.
However you can start with a small budget, test, and work your way up as your offers begin to convert.
Some Sources of Paid Traffic
Google Adwords
Bing Ads
Facebook Paid Ads
Instagram Paid Ads
Solo Ads
Etc.
Watch the Quick Video Tutorial Below to Get Started with Facebook Ads!
Skill #5: Follow Up
Creating content and sending traffic eventually means that you'll start getting leads. People who want more info from you, that give you permission to send that info. They're the people most interested in YOU and what you have to offer.
Don't Blow All the Hard Work You've Done with Your Online Network Marketing!
Follow-Up is essential or all the hard work you've done goes out the window. Many marketers get to this point and completely blow it. A huge mistake that costs money, and can cost you the successful business that you're trying to build!
Ways to Follow Up With Your Leads…
Email Marketing – Building a lead list is one of the most important things that you can when it comes to network marketing online. This entails creating a free offer (often called a lead magnet) that entices your prospects to leave their information (email, phone number) in order to get it.
This process is called a Marketing Funnel.
Capture your lead using a tool like Funnelizer! (landing page creator!)
Engage and communicate with your leads through email, using a simple software called an auto-responder (sends emails automatically)
Put your offer in front of your lead!
CRM (Customer Relationship Manager) – Every top network marketer and business owner uses a CRM tool to keep track of their prospects and leads.
This lets you communicate with your leads on a deeper and more personal level. It allows you to keep track of who your leads are, keep records of their interests, create special personalized notes about them, as well as allow you to email them.
MLSP PRO TIP
Here at MLSP, we've spent WELL over 6 figures building a proprietary CRM for our members, because we understand that the fortune is in the follow-up. If ANYONE is telling you that a CRM is not necessary in this industry, they are flat out wrong.
Take a look at the promo video below to get an idea of what our CRM has to offer, and at the very least, what YOU should look for in a customer relationship manager.
We have a step-by-step system that shows you EXACTLY how to build your audience, get an unlimited amount of leads, and attract laser-targeted buyers to you 24×7. If you want to apply Attraction Marketing instantly into YOUR business today…
Facebook Messenger Marketing – Facebook Messenger Marketing is the newest revolution when it comes to following up with your leads. The FB Messenger app alone is powerful in many ways.
But when combined with an app like Manychat, Facebook Messenger becomes extremely powerful… allowing you to build a list right on Facebook, automate a follow-up sequence, and promote your offers.. All without your leads every having to leave Facebook!
Check Out the Video Below to See All That Facebook Messenger Marketing Can Do for YOU Even If You're Just Getting Started…
---
Network Marketing Online & The Glue That Holds It All Together!
None of the above marketing skills mean anything if you don't TAKE ACTION!
You now know the 5 skills you need to start building your network marketing business online! You don't have to have everything in place right now. Just start with the first two skills and work your way down the list as your audience grows.
Soon you'll find that your online network marketing efforts have taken your business to the next level, with a bigger downline, and residual earnings coming through endlessly!
---
ACKNOWLEDGEMENT: We want to acknowledge and honor our friend and rockstar marketer Steven Rachel for providing the video trainings above so that we could serve YOU, our beloved audience.  Congrats to Steven Rachel on all of his success thus far, alongside his wife (and also rockstar marketer) Lanacia Rachel… and we are just getting started!

Got value from this post? Then we would LOVE for you to comment below and share on FaceBook…Research has shown that as you share this MLSP blog post & comment below, the universe will bring amazing things to your life.