NETWORK MARKETING TRAINING 6 Critical Tips to Get More Sales & Signups in YOUR Business!
Are you a network marketer who wants to grow your business far and wide, bring in new reps to your organization day after day, and looking for network marketing training to get you there?
If so you landed on the right page.
I think you'll agree that building a network marketing business is NOT easy. (Regardless of what THEY promised you.) And few people know how to build a thriving network marketing business better than Ray Higdon!
This is a guy who went from dead broke and in foreclosure, to becoming a $20M+ earner in the profession. And it might surprise you to know that he did it with simple and DUPLICABLE METHODS that anyone can use to grow their business.
The proof is in the pudding when you know that Ray has helped generate over 7,000 rank advancements since 2018 alone. This was done simply by teaching others what you're about to find out below!
Here's What You'll Walk Away With from This Post Today!...
How To Build a 6-Figure Residual Income in Your MLM
ON-DEMAND TRAINING & BONUS MP3 DOWNLOAD: The 17 Irrefutable Laws He Used to Build a 6-Figure Residual Income in YOUR Company, and Set Your Family Financially Free.

NETWORK MARKETING TRAINING TIP #1
Why Most People are Afraid of the Phone, Prospecting or Presenting Their Opportunity (And How to Crush That Fear Forever!)
What would an amazing network marketing training be without talking about our inherent fear of getting on the PHONE!
It comes down to one major reason.
That reason is that most people (maybe YOU) are putting self-image above making an impact.
Unfortunately, we're so afraid of looking stupid or looking like a sales person, that it keeps us from hitting the potential that we're capable of with our business!
However, the sad truth is…
As long as you're afraid of how you look to others, you will NEVER reach your full potential. Click To Tweet
Read the line above over and over until you truly realize what that means for YOUR business and future!
The bottom line is that you MUST be willing to look stupid. Period!
But here's 2 points that you have to understand...
You've got to get through the haters to get to the thinkers
Everyone else is so concerned about how THEY look, they simply don't have time to constantly be worrying about how YOU look!
How liberating is that?
If you want any hope to become successful with your network marketing business, you MUST stop being so focused on YOUR self-image. And start thinking instead about the impact that you could make on those who are open to listening to you.
Trying to Close VS. Seeing Who's Open!
If you want to be awkward, and put too much pressure on yourself...just try to close everyone. See how that works out for you.
You may already be noticing that it doesn't help you grow your business one bit.
Contrary to what you may believe about him, marketing legend Ray Higdon does NOT try to close everyone. He's only focused on trying to see who's open to his opportunity.
Now here's something to think about…
If we're just talking about promoting an opportunity, there are right now over 750K Uber Drivers, just in the U.S. alone, who earn an average of $80 to $360 a month.
Which simply proves that there are plenty of people out there who would love to just make an extra $100 bucks a month!
And if YOU can show them how to do that from home, using just their cell phone and social media… don't you think they'd probably like that, and be interested in finding out more about what you have to offer them?
You've got to stop trying to close the WRONG people, which is making it so frustrating, time consuming, and exhausting to YOU (and the people you're trying to close.)
Stop doing that, and instead just see who's open!
Higdon says to think about it like the waiter or waitress!...
If a waiter or waitress comes over to you and says
Hey we've got this homemade key lime pie, would you like to have a slice?...
When you say no, they don't break down and cry do they?
They're not running back in the kitchen, crying, and saying:
What's wrong with me? I guess I wasn't meant to be a waiter
Nope! They just ask you… do you want it, or do you not want it? And the reality is they don't really care what your answer is either way. They just want to know if they should bring you the darned pie or not.
And that's how YOU have to be as a network marketer as well when trying to recruit people into your business!
Which essentially means that in most cases, waiters and waitresses are more postured than most network marketers.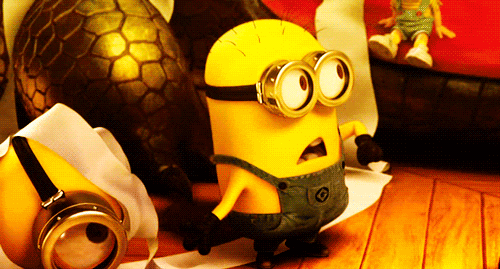 BECOME MORE POSTURED! Here's what you need to say to yourself to become more postured...
Too many people are saying "Well I don't want to be greedy." But the fact is...it's not about YOU!
If you believe in your product, service, or opportunity... then why would you not at least ask? Not push, or try to hard close them, but at least ask them!
Something to think about when it comes to FEAR!
On your deathbed, you won't remember those who rejected you, but you WILL remember those lives you helped change!
Never underestimate your story. Because you sharing YOUR story, might just be the perfect time for someone else to hear it! Life changing in fact.
Here's proof from Ray Higdon's own story...
Ray once told the story about reconnecting with his dad, after many years of not speaking to him for personal reasons. After doing so, he has received many letters from people who went ahead and reconnected with someone in their life.
And a couple of those people relayed that they did it right on time.
Because only days after, the person they reconnected with passed away. Now the point here is... what if Ray had not shared that story? Would he have ever been able to impact those people's lives?
So the question is, how will YOU show up the rest of your life? Powerfully? Boldly? Will you feel the fear and do it anyway when it comes to asking people if they're open, and sharing your story?
Will you make the call to your prospect? Because if so... you're in the right place!
COMPANION VIDEOWatch the Video Below As Ray Higdon Shows You How to Crush Your Phone Fear FOREVER!
NETWORK MARKETING TRAINING TIP #2 3 Steps to make more money with each prospect you talk to (online or offline!)
Create a Piece of Marketing and Hit Your Prospecting Quota!
Marketing is passive, but it's where you're hoping an unnamed individual reacts or responds.
This could mean:
A Facebook LIVE
A Curiosity Post
An article
A YouTube Video
A Podcast
Etc.
Of course you're probably wondering what a guy like Ray Higdon did to create such prospecting and recruiting success!
Here are the 3 things Ray Higdon did every single day, which got him to the #1 income earner spot in his company...
---
1) He created at least 1 Video a day (for the past 10 years!)
2) He went for 20 conversations a Day
3) He studied Self-Development every single day!
Something You May Not Know:
For the first 6 months of his business, Ray got very few views on the YouTube videos he was creating daily. In fact, he refused to even look at his views so he didn't get discouraged!
He just committed to keep doing it NO MATTER WHAT!!
Now if you're not getting leads from your marketing yet, just like Ray Higdon wasn't...and you truly want to fast track your success…
Then you must reach out to people.
Sure the people aren't coming to YOU yet, but you still must get those conversations each day!
If you're not following up with your leads, then you're working so much harder than you need to.
You can absolutely suck at sales, but if you're good at follow up, you'll do just fine!
Here's some proof:
STORY TIME!
---
Ray Higdon once paid online superstar and sales expert Grant Cardone $100K for 6 hours of his time.
During that time, he asked Grant how much of his money came from his first contact with prospects. Now this is from the sales portion of his business, which is a $150M a year section of his business.
And what he found out was that from even some of the best salespeople in the world...ONLY 2% of sales came from the first contact!
98% of ALL of their income came from Follow-Up! So $145 million comes from follow-up!
Yet, most people in our space do not follow up!!
Which essentially means you're probably making 98% less than what you should be making, if you'd just followed up with the same people.
Think about that!

Influencers like to say you've gotta build know, like, and trust!
But most network marketers don't have a clue what that means. Sure they may be "working hard", sending 30 messages a day. But if you look at the messages they're sending out to prospects...they're doing anything but.
They're sending messages like "Hey where'd you get that brownie recipe?", "Hey what a cute Pomeranian", "Hey girl, I love your sweater today, where'd you get it?"
The problem is that a lot of trainers, who don't understand psychology, are taking strategies that are good for using offline at a cocktail party... and trying to bring them to social media.
Again, great for a cocktail party. NOT good for a cold lead on social media!
A better analogy, if you're reaching out to people on social media, is how would you cold-call someone?
When you cold call, effectively at least, you get to the point and lead with benefits!
You don't instantly try to build rapport, you get right to the benefit. What you are calling about, and will do for the person you're speaking to.
When Ray Higdon was 19, making 450 cold calls a day, he became the #2 producer in his company by saying something along the lines of...
EXAMPLE
---
"Hey, I know you don't know me, but we have a program that we guarantee will save you 20% or more on your long distance. Would you like to learn more? If not it's cool!"
You see, if you're reaching out to people that don't know you, there are 3 things they're wondering...
Do I know you?
What do you want?
And WHY me?
The problem is that a lot of the influencers online, telling you how to grow your business, don't really know (or remember) the world you're in right now.
They're in the world of being able to post a hot dog on social media, and getting 360 comments, because they're ALREADY an influencer.
If you're not yet an influencer, you just have to answer the three things above!
EXAMPLE
---
"Hey there. I know you don't know me, but I see you're from Phoenix AZ, I'm trying to expand my business in your area. Was wondering if you'd be open to taking a look? If not, no big deal."
Would you be offended if someone simply asked YOU that question? Probably not. You'll either say sure tell me more, or no thanks not interested right now.
Now here's the thing...
A script like Ray suggests above is NOT for reaching out to network marketers It's more geared for reaching out to people like the 750K Uber drivers.
And the cool thing, it's not spam.
You're not asking them to sign up before you know they're interested. You're not sending them a link. You're not assuming their position in the sales cycle at all.
You're just asking if they're open.
How many people can duplicable that exact script? Just about anybody!
It comes down to this...
How many people (leads or not) are you asking per week if they are open to taking a look?
That's it!
If you're in single digits, it's going to take you a LONG TIME to ever get to substantial money. Ray Higdon was going for at least 20 NO's a day! How many conversations are YOU going for?
Watch This Video As Ray Higdon Goes Into More Detail About His 3 Step Process for Making More Money!

NETWORK MARKETING TRAINING TIP #3
When Is the Right Time to Pitch Your MLM?
The truth is most people get this completely wrong, and it's a catastrophe for their results.
You see, it actually starts at your prospect's POSITIONING! Here's that means...
If you don't know if someone is interested in "taking a look", then they are at position ZERO!
When they say "Ok, I'm open" they're now at position 1.
When they watch a video or presentation, they're at position 2.
It's up to you to manage their position.
And when you're too eager, it makes your life very difficult. So sometimes you've got to slow down, to speed up!
Of course with marketing, that's when you're trying to get someone to reach out to you!
You generate a lead, you connect with a lead, you connect a need. So that's the goal of your marketing... to generate a lead.
But Ray Higdon feels like...
Too many people are trying to generate a SALE on their Facebook Lives, Instagram Posts & Stories, Curiosity posts, videos, etc. Instead of doing that, just generate a darned lead! Click To Tweet
Then simply have a conversation, and see if your new lead is open to your products, service, or opportunity.
This means you must understand THEIR problem. Find out which position they are at.
If they are interested, then you take them down a duplicable path. Because you MUST do things in a way that people see that they can do it too!
SOMETHING TO REMEMBER
People don't care about what your product IS, they care about what it DOES!
They don't care what it's made of, or how far in the jungle someone had to go to get the ingredients! They care what it will do for them beyond everything else.
Will it help them sleep better at night? Will it save them money on hotels and resorts? Will it fix their back pain?
This might be the biggest gap in marketing understanding.
You want to focus on THEIR need, not your quota. They don't care about how much volume YOU need to hit in a given month. They care about their issues and problems.
And once again, 98% of sales happen on the second contact or higher! So follow up!
STOP FOCUSING ON THE FEATURES AND GET TO THE BENEFIT. WHAT DOES A 'HAPPY ENDING' TO THEIR STORY LOOK LIKE IF THEY BUY YOUR PRODUCT, SERVICE OR OPPORTUNITY. You want to paint that picture for them.
COMPANION VIDEORay Shows You When to Pitch Your MLM, and How to Grow Your Business Without Even Talking About It!
'ON DEMAND TRAINING' TO GET FREE LEADS FOR YOUR BUSINESS
FREE DEMO + PDF DOWNLOAD: Simple 3-Step Strategy ANYBODY Can Execute to Get Leads From Social Media Every Day for FREE... For Life!

NETWORK MARKETING TRAINING TIP #4
The Perfect Person Attraction Formula!
If you had a magic wand, who would you attract to YOU?
Now, if you're not attracting prospects right now, then you're probably thinking "Ummm, anyone?"
That's totally understandable.
But the truth is, you actually do have a magic wand. So who do you want to attract, and what kind of problems do they face?
The secret is to simply create marketing that shares what you've learned, to help solve your prospect's problems.
Ray Higdon calls it ILT (Invest, Learn, Teach!)
You INVEST your time (or possibly money) to LEARN things, and then you TEACH them!
For instance, on this very blog post, you've probably learned something that you could now go out and teach other people!
In fact, you can even expand your reach using this same method. For instance, what we've told you can apply to many niches.
What if you're in health and wellness?
Higdon says if he was in health and wellness, he'd be sharing tips from the latest health and wellness magazines, and TV programs. Take a look at the 'attraction marketing' case study infographic below for an example...

Weight loss? How about the latest books, and new best sellers on Amazon?
Travel? You can look at reviews, ways to save, and hacks that people have come up with!
Wait, isn't that plagarism?
Nope. Just say,
EXAMPLE
---
"Hey, I was on this website the other day and they gave 3 travel tips, and here you go..."
Or,
"Hey, I was in the grocery store the other day, and I ran across this article in Women's world in weight loss, and let me share with you 3 tips I got from it!"
So anybody, with any level of education or knowledge can ILT!

NETWORK MARKETING TRAINING TIP #5
How to Grow Your MLM Without Ever Talking About It!
Here's the truth that may not seem obvious to you right now.
Posting the name of your MLM on social media hurts you in two different ways.
FIRST - People that aren't interested only see YOU as a pitch person!
SECOND - The people who are interested will not reach out to YOU blindly. They'll go out and check reviews!
They go to Amazon, Ebay, and Google!
They'll see what you post, research it, and most likely they'll see plenty of negative things about your products or opportunity!
This only attracts all the haters!
Google is like the media, and they know that negativity sells. They know it gets clicks.
So now you end up turning off most people, and taking what would have been great leads and prospects... and sending them away from YOU!
Don't be the gatekeeper, let YOU be the one to fill them in!
HERE'S SOMETHING TO THINK ABOUT
Another top-earning marketer once sent Ray Higdon a message, sharing something they found in a keyword analyzer for Google.
And what they found was that the search phrase "What company is Ray Higdon in" got 1300 searches per month!"
How crazy is that? And that's all because he never talked about his MLM.
YET, he was the #1 earner in that company!

NETWORK MARKETING TRAINING TIP #6
How Ray Higdon Made His First $100,000 in MLSP
Higdon got involved as an affiliate of MLSP 10 years ago!
What did he do to earn so much?
First it's important to know what he did not do.
Ray is not a fan of flipping people. Meaning he doesn't like to try to flip people from the company they're in, to his company.
So, what he did is simply this...
Wen he generated a lead that was already in an existing network marketer, he'd simply say:
EXAMPLE
---
"Awesome, that's a great company. How are you doing with generating leads online?"
The truth is that 99% of marketers are NOT generating leads online, and so when they say I'm not great at it, Ray's answer would be "Well you may want to check this out."
He'd then send them his affiliate link to MLSP! And many of them would sign up!
Again, these were people that DID NOT join his network marketing business! And he was still able to earn a commission by asking one simple question to those who said no!
So in a nutshell, he just generated leads, connected with those leads, and determine their needs.
Just by doing that, Ray is now close to earning $1,000,000 as an MLSP affiliate.
JUST focusing on leads and conversations!!
COMPANION VIDEORay Explains His Road to His First $100K and Beyond Inside MLSP in the Video Below!
CONCLUSION
You Now Know the Prospecting & Recruiting Secrets of One of the Biggest Success Stories the Home Business Profession Has EVER Seen!
As you've seen throughout this network marketing training, Ray's not superhuman.
He's not doing ANYTHING that you can't do. All sensible recruiting strategies that fills the needs of his prospects. Plain and simple. When you do that, you don't have to be pushy. You don't have to try to hard-close people.
You just add value and lead them to what they need!
And like that, you can become a massive success story as well!
HEY THERE!
Got value from this post? Have your own thoughts? Think we need to add anything here or just want to give Ray Higdon props?
Then we would LOVE for you to comment below and share on FaceBook… Research has shown that as you share this MLSP blog post & comment below, the universe will bring amazing things to your life… 😉
'ON DEMAND TRAINING' TO GET FREE LEADS FOR YOUR BUSINESS
FREE DEMO + PDF DOWNLOAD: Simple 3-Step Strategy ANYBODY Can Execute to Get Leads From Social Media Every Day for FREE... For Life!