The MLSP Top Earners & Leaders highly endorse and recommend ALL of these products & services to help take your business to the next level. These products have been created by MLSP leaders and will provide you with the tips, tricks, and knowledge to build YOUR business like the pro's, and grant you access to some of the best marketings online today.
ATTRACTION MARKETING VIRTUAL SUMMIT
Get INSTANT LIFETIME Access to 40+ Expert 'Attraction Marketing' Interviews... and discover how the wealthiest home business owners Attract Prospects, Customers, and 'ready-to-buy' Reps... PLUS $3,447 in Exclusive Bonuses!
We just completed the first EVER 'Attraction Marketing Virtual Summit' with 40 of the biggest names in the home business profession... and you can get LIFETIME INSTANT ACCESS to EVERYTHING!
All 40 of these speakers have built their empires and fortunes embracing 'Attraction Marketing' principles...
And you can unlock their greatest untold secrets to attract an endless flow of fresh prospects, customers, and reps to YOUR business!
BUY ATTRACTION MARKETING VIRTUAL SUMMIT
LEARN MORE ABOUT ATTRACTION MARKETING SUMMIT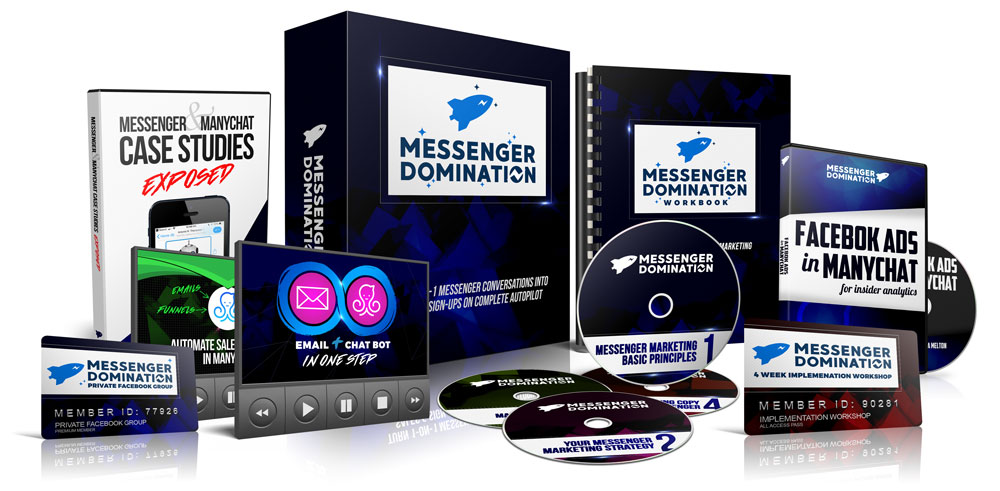 Facebook Messenger Marketing is one of the most effective and engaging forms of marketing to build, engage, and sell to your audience.
Instantly connect with interested prospects... Imagine if you could create a Facebook post, and when someone comments on that post, video, or image you could instantly chat with them about YOUR business via messenger. POWERFUL!
Also, you can automate the entire conversation on your end with an amazing Facebook BOT! Everything is explained in this course when you add 'Messenger Domination' to your digital training library today!
BUY MESSENGER DOMINATION
LEARN MORE ABOUT MESSENGER DOMINATION
As a digital marketer, it's your job to stay one step ahead and to be on the forefront of emerging technologies. Every new type of content or piece of hardware creates new opportunities to find an audience and engage with them in a way that's fresh, exciting and impactful.
Each time a new form of media comes along and creates a new "paradigm shift," new stars are born. And right now, the latest and most exciting platform of this nature is live video. Live video lets you engage with your audience like never before and communicate with them directly - even responding to comments.
This is the closest you can come to visiting your audience in person and the impact this can have is gigantic. Now Facebook is getting involved with Facebook Live - and most likely it's this platform that is going to ensure the format really takes off.
This course is your field guide to the new frontier and contains everything you could possible need to know to succeed.
You'll learn not only the history of live video and its significance but also how to set up your own live content, how to build and grow your audience and how to ensure you achieve maximum engagement.
3 MINUTE EXPERT – ATTRACTION MARKETING EDITION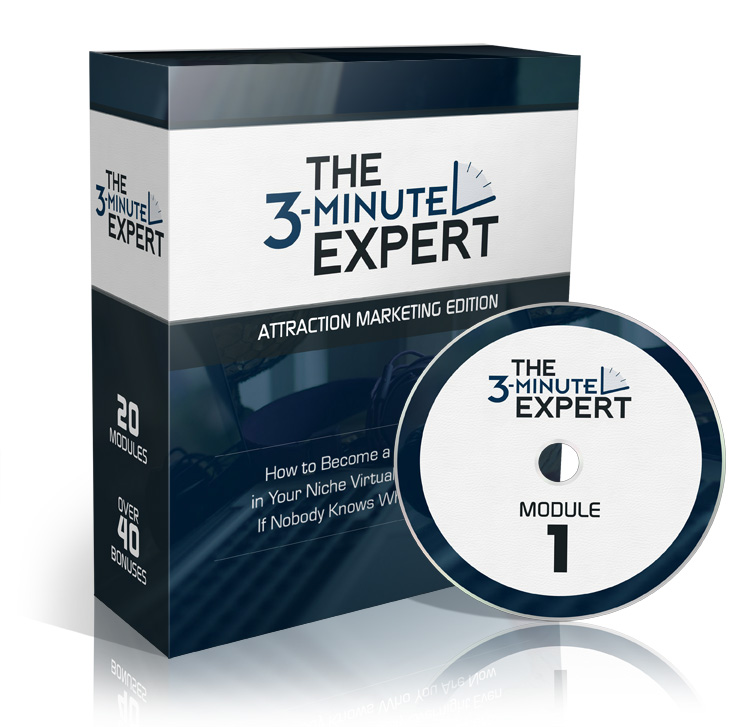 Ray Higdon, MLSP L6 Leader & Hall of Fame Member, is one of the most successful bloggers online today.Hands-down this is the #1 blogging product to teach you how to build authority, become the expert in any niche, and build a profitable online business with 'blogging' as your foundation. Ray Higdon's '3MinExpert - Attraction Marketing Edition' will show you everything he knows about building a 7-Figure Blog including how to set up your blog fast with 1 click with MLSP SITES, how to easily create content daily that serves your market even if you're brand new, Ray's daily blog action steps to get leads and make money with your blog, and how to become a credible expert in your niche overnight even if nobody knows who you are right now.
Blogging should be the cornerstone of your marketing because it's where people can come check you out, consume your valuable content, and begin to build a relationship with you. When that happens, you will start to gain trust. And when that happens, you are on you way to building a business that can set you free.
Add '3 Min Expert - Attraction Marketing Edition' to your digital training library, and start blogging your way to freedom today!
BUY 3 MINUTE EXPERT - ATTRACTION MARKETING EDITION
LEARN MORE ABOUT 3 MINUTE EXPERT - ATTRACTION MARKETING EDITION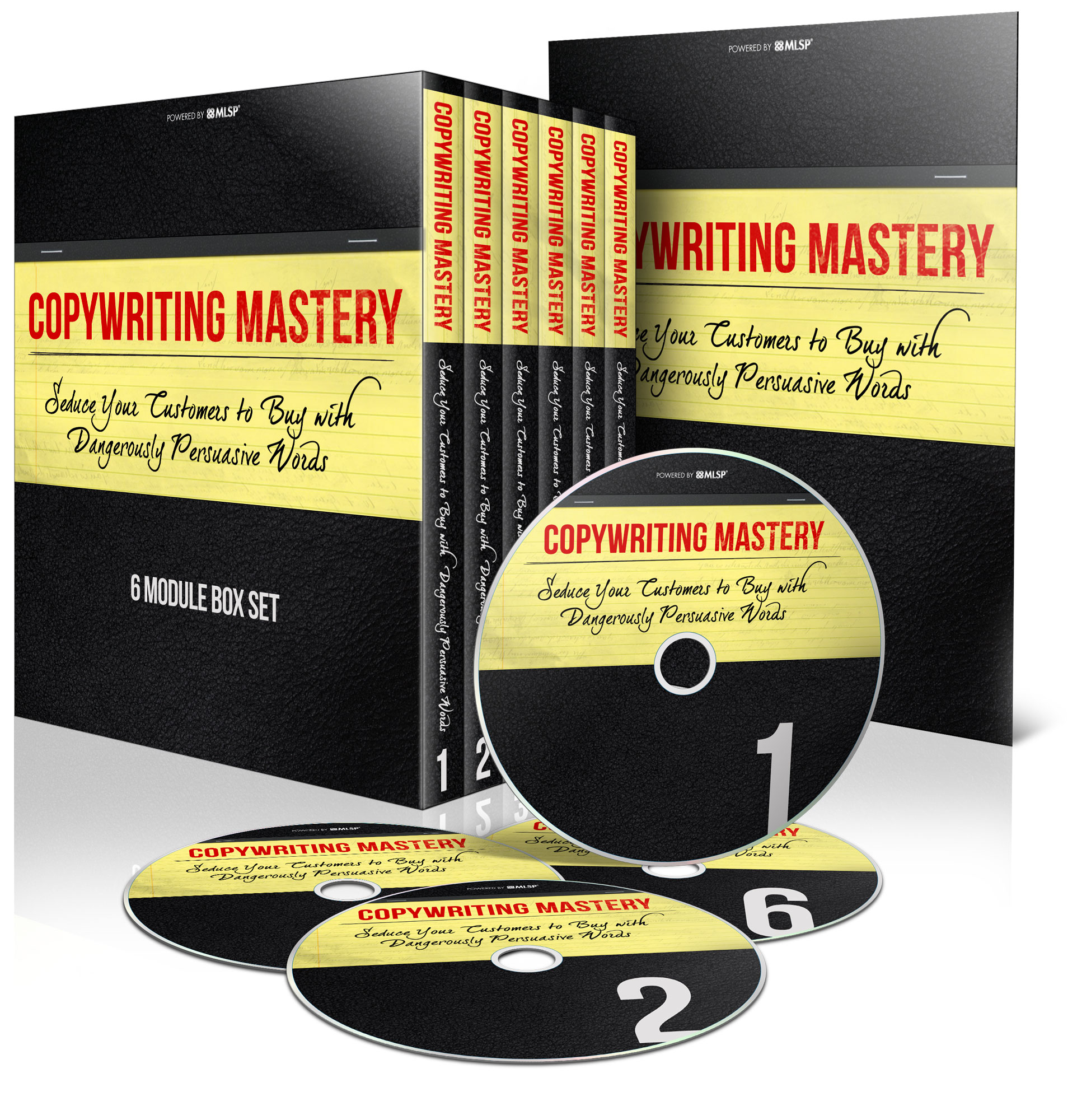 MLSP Co-Founder Brian Fanale is considered one of the best and highest paid copywriters in the industry. As MLSP's chief copywriter, Brian has written literally thousands of ads, e-mails, video sales scripts, and entire sales funnels that have generated millions of dollars in revenue for himself and for affiliates all over the world. This course is a decade of intense study, real-life split tests, and Fanale's best Mind-Control Copywriting Secrets all packed up in the most powerful & comprehensive copywriting course the industry has ever seen, 'Copywriting Mastery.'
Fanale's controversial 'Copywriting Mastery' teaches you his deadly persuasion copy secrets to hack into the unconscious mind of your prospect where the BUYING decision takes place, and begin to control their thoughts. You will learn the 12 human needs (fulfill just one of these and you will get the sale), and how to use commands, assumptions, pre-suppositions, NLP, emotions, images, anchors, feelings, stories, questions, dialogue, metaphors and so much more to make your copy so sizzling hot that it makes your prospect feel guilty if they don't BUY!
Copywriting is the highest paying skill on the internet, and good copywriters never go hungry. Nearly 19 hours of nothing but pure copywriting gold, an interview with Copywriting Legend Dan Kennedy, and 8 PDF Cheat-Sheet print-outs including a paint-by-numbers powerpoint sales script & 51 'Mind-Hacks' you can implement immediately to increase conversions... this course is engineered to transform you into a lethal copywriter so you never have to worry about money again.
BUY COPYWRITING MASTERY
LEARN MORE ABOUT COPYWRITING MASTERY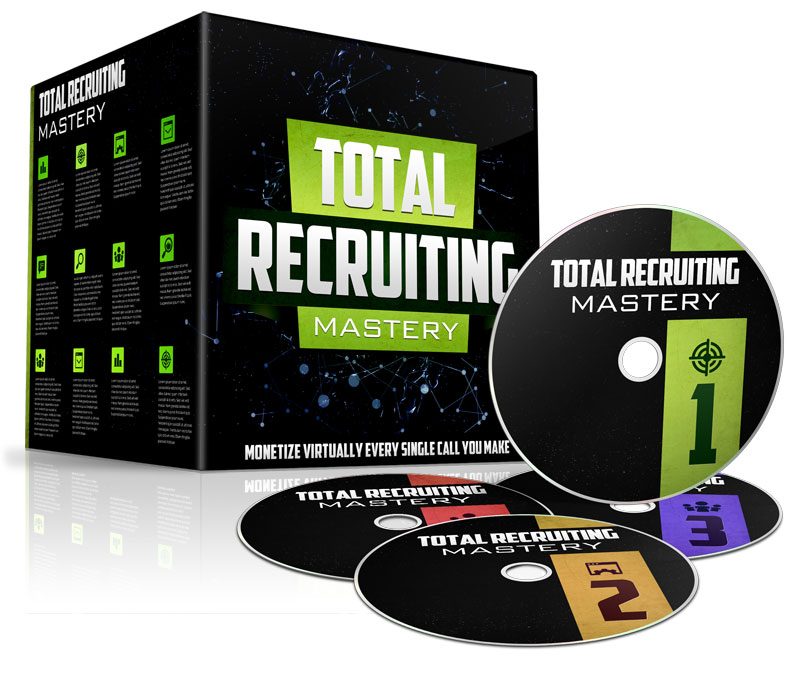 Ray Higdon, MLSP L6 Leader & Hall of Fame Member, is a powerhouse prospector and recruiter, and was the #1 earner in his previous MLM venture. Ray's prospecting course, 'Total Recruiting Mastery,' is the recruiting product if you are serious about making more money in your business. The product will equip you with the skill-sets to make money on virtually every single prospecting call you make.
The bonuses themselves are worth way more than the price tag of this course. You get Ray's first ever sponsoring product 'Mastery Sponsoring Series' - a $149 retail value absolutely free! Additionally, the 'Micro-Coach Cash Machine' (how to put together simple coaching packages for instant profits) and the 'MLM Transition Formula' (how to easily transition the conversation to YOUR network marketing company) will help you get to top earner status fast.
Add 'Total Recruiting Mastery' to your digital training library today, and get ready for the next level in YOUR business!
BUY TOTAL RECRUITING MASTERY
BUY BUY TOTAL RECRUITING MASTERY (2 PAYMENTS)
LEARN MORE ABOUT BUY TOTAL RECRUITING MASTERY
Jesse Jameson, a dear friend of the MLSP founders, runs the largest FaceBook Ads Agency in Austin, TX. Jameson's clients spend millions of dollars in online advertising, which puts him in a very elite class when it comes to FaceBook Marketing intel.
We talked Jesse into creating a FaceBook Pixel Product exclusively for MLSP Members that would teach our community how to get ahead of their competition and place Pixels on ALL of your MLSP Websites, individual MLSP campaigns, ALL of your FUNNELIZER capture & sales pages, and even your WordPress blog RIGHT NOW! And then how to retarget people who have already visited your website with laser-targeted high-converting ads to help you GET LEADS and MAKE MONEY with your business.
If you want to be profitable online for years to come, YOU NEED PIXELS ON YOUR WEBSITES RIGHT NOW. This is the future of marketing, and is what Amazon, Apple, and Target all have in common.
Cut your ad spend by 50%... 4x your conversions with laser-targeted ads... Only target red-hot prospects who have already visited your site... Legally follow your prospects on FaceBook until they Buy Your Stuff... Enjoy LIFETIME ACCESS to 'Social Retargeting PRO' when you Make the Decision to ADD 'SRP' to your Digital Training Library Today!
BUY SOCIAL RETARGETING PRO
LEARN MORE ABOUT SOCIAL RETARGETING PRO
ATTRACTION MARKETING INTENSIVE
L6 Leader, EMT Member, and Attraction Marketing queen wants to help you embrace 'Attraction Marketing' in your business so you too can build a stable, long-term business that can pay you for years!
The secret? Attraction Marketing! You must BECOME the leader first, you must increase your value, you must ADD value to people's lives, you must build relationships, and then (and only then) will you realize true financial freedom with your business.
Diane has been able to sign-up up over 100 reps in 3 days in 2 separate programs, she's written e-mails that created $10,000 in less than 24 hours, and she consistently gets in the top 10 for every single affiliate contests she participates in... "Attraction Marketing Intensive" is her secret business building blueprint she has leveraged for years!
Add 'AMI' to your digital training library now, and learn how MLSP's 'Attraction Marketing' approach can set your family free.
BUY ATTRACTION MARKETING INTENSIVE
LEARN MORE ABOUT ATTRACTION MARKETING INTENSIVE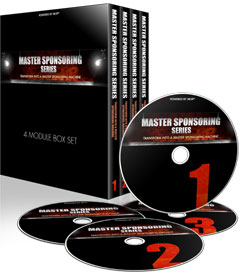 Ray Higdon, MLSP EMT Member, L5 Leader, and the #1 Income Earner in his Primary Company, has put together a 4 module training series that will radically alter the course of your business and allow you to start sponsoring people on demand into your primary network marketing company.
From hidden "million dollar questions," to handling objections, eliminating rejection, building instant rapport, sponsoring leaders instead of whiners, attaining money acceptance, mirroring, matching, pacing, and leading, mass persuasion, and Ray's sponsoring leverage tricks, you will see how this industry powerhouse easily and effortlessly can recruit 10+ quality people every single month like clockwork into his organization, and how YOU can too!
BUY MASTER SPONSORING SERIES
LEARN MORE ABOUT MASTER SPONSORING SERIES