PROSPECTING ON LINKEDIN 3 Steps to Leverage This Massively Untapped Platform for Highly Qualified Leads!

For some reason, most people have overlooked the possibility of prospecting on LinkedIn. Unfortunately it's been to their detriment, because LinkedIn is an untapped goldmine of some of the highest qualified leads, customers, and signups online.
And the best part is that you can do it for FREE, with no paid ads.
Plus, as you'll soon see, even if you're super busy with a full-time job, you can start getting leads and sales in just 1 hour a day.
It doesn't matter if you're brand new, non-techy, or even if you don't have a LinkedIn profile yet. This strategy you're about to learn is working right now for people with no experience, and those who have struggled to gain any traction with their business whatsoever with other methods.
You can start getting new leads, more customers, and sign-up new team members on LinkedIn totally rejection free!
While it's untapped and extremely under utilized by the network marketing and affiliate marketing industry, that doesn't mean there's not a ton of hot prospects already waiting for YOU on LinkedIn.
There are over a Half-Billion Users on LinkedIn.
40% of those users access the site DAILY.
Members of LinkedIn are more affluent than any other network.
LinkedIn users have 2X's the buying power of the average web user.
There are 87 Million Millennials on LinkedIn.
Of the total users, only 3 Million Users Share Content Weekly (Huge Opportunity to stand-out from the crowd!)
You Can Have Up to 30,000 Connections on LinkedIn (Which actually gives you access to Millions of people!)
Bottomline...this is a hugely untapped goldmine and it's only a matter of time before everyone else will be all over it. This is your chance to grow your audience and stake your claim in LinkedIn now!
Here's some really interesting insight from our LinkedIn expert Gloria MacDonald whose strategy you will be learning today!
Gloria's Survey of 500 Network Marketers On LinkedIn
33% of network marketers on LinkedIn said they were on LinkedIn 5 times or more a week.
34% on LinkedIn weekly, but fewer than 5 times a week
33% said they were only on 1 to 2 times a month.
And here's where things get very interesting…
When Asked "Are you using LinkedIn to Build your Network Marketing Business"
Only 42% said yes.
58% of networkers on LinkedIn are NOT using the platform to build their business.
COMPANION VIDEOWatch Below As LinkedIn Expert Gloria MacDonald Shows You Why You Should Learn How to Prospect on LinkedIn Starting Today!
Prospect & Recruit Professionals 5-Day LinkedIn Challenge
Get More Sales & Sign-ups
Leverage this Untapped Social Media Goldmine!
ABOUT YOUR LINKED IN PROSPECTNG TRAINERWho Is LinkedIn Expert Gloria MacDonald?
Gloria is a speaker/trainer/author/coach who started her first multi-million dollar business 15 years ago.
She's currently in the process of building her second multiple 7-figure figure business. She's got clients with six, multi-six, and seven-figure success stories.
Gloria started on LinkedIn in April of 2017 with about 1200 connections who weren't network marketers. She now has over 18,000 ( a 17K+ connection growth in 18 months!)
In her first 5 months she generated her first multiple six-figures of sales with a list of just under 6000. She then went on shortly after to have her first $50K profit in just one month.
And now, after just 13 months using this exact same system you're about to discover, Gloria just had her first $6-Figure MONTH (all PROFIT!)
This is starting from scratch online in only April of last year.
As you can see from these LinkedIn stats, and through Gloria's own personal story, LinkedIn is a bastion of opportunity RIGHT NOW.
Who Is This Strategy For?
In essence this strategy is for anyone who's been struggling with other methods to build their network marketing business. It's also for those who feel like they're working too hard but not making enough.
And of course if you've realized like so many others that creating a warm market list like your upline often tells you to do is the long road to success.
LinkedIn is simply an incredible way to start profiting in your business using the attraction marketing formula & principles we teach here at MLSP, targeting prospects that want what you have, and putting your brand in front of a hungry and highly qualified crowd with tons of buying power!
CHAPTER 2The T-C-C Methodology: The Simple 3 Step Process that Will Turn Prospects Into Customers & Team Members on LinkedIn
It only takes three steps to get the LinkedIn engine running on all cylinders for your business. If you're a member of MLPS or have been following our philosophy of attraction marketing, you'll notice the similarities in Gloria's methodology as well.
Check out the T-C-C method below!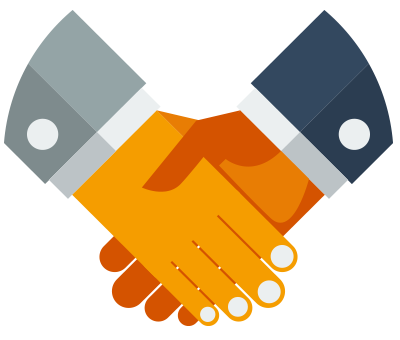 T = Target
You MUST target the high quality prospects that you're after. You must know what your audience wants and needs.
This is how you create an atmosphere for the people who are looking for what you have to offer to find YOU!
And of course, you want the prospects who are motivated, driven, willing to do what it takes, and are looking for a change.
C = Cultivate
This is where you'll engage with your audience, and position yourself as an authority to build that critical know, like, and trust.
The important thing is that you lead with value. That simply means you educate your prospects with information they're seeking to reach their goals of growing their business.
This is also where you can let them know about and provide useful tools and tips to help them get there even faster!
Do not lead with your opportunity, product, or company. Lead with VALUE!
Sound familiar? It's attraction marketing!

C = Convert
The people you want in your business are already looking for what you have to offer.
This makes conversions simple, and REJECTION FREE! Because again, people already want and need what you have. Once you build know like and trust, and engage with them, then it's just a matter of putting the RIGHT OFFER in front of them.
CHAPTER 3How to Invite Targeted People to Connect With YOU By Sending Effective LinkedIn Prospecting Messages!
Let's take a look at how to invite targeted people to connect with you by sending effective linkedin prospecting messages! Just follow the steps outlined below!
Go to the search bar at the top of LinkedIn, and type in the name of a network marketing company (Gloria uses 'Usana' as an example)
When the results show up, there will be a "Connect" button running along the right side of the screen next to each user's profile. Simply click that button and you'll be given the option to send a message to these people.
You can increase the number of people who accept your invitation by personalizing your invitation with a simple LinkedIn prospecting message that's clearly been proven to work for Gloria MacDonald and her students.
Here's an example of the personalized note that Gloria sends out...
"I just saw your profile here on LinkedIn and I thought I'd tough base. I see you're in (their company, business, group, etc.) I'd love to connect if you are open to it.
Thanks,
Your name!"
You can keep this note somewhere like Evernote or on a notepad on your computer, and just copy and paste it each time. Pretty simple right?
COMPANION VIDEOIn the Quick Video Below Gloria Goes Over the T-C-C Methodology, and Demonstrates Exactly How She Sends LinkedIn Invites
CHAPTER 4How to Use Groups to Get New Connections, Leads, and Sales on LinkedIn
Groups are a powerful function of LinkedIn just like you've seen on Facebook (only there are some stark differences that you'll want to be careful with and will learn below.)
In the search bar, just type in a niche. For example "vegans", or "weight loss", whatever YOUR marketplace is. (Make sure to hit the "More" button underneath the search bar, and click "Groups" in the dropdown menu!)
Next you simply join the targeted groups. Then just like with MLSP's Build-Engage-Sell philosophy, you'll want to engage inside your new groups by posting valuable content.
Articles
Videos
Check Lists
Tips
Etc.
LinkedIn stats show that you are 70% more likely to get an appointment or an unexpected sale if you are a member in a LinkedIn Group.
LinkedIn Groups VS. Facebook Groups
So right now you're likely thinking something like:
Yeah I already do that on FB. I run likes campaigns to targeted audiences on Facebook. I post valuable content on my targeted audiences and groups on Facebook, Etc.
But as Gloria has figured out through trial and error is that first of all… you have to work a lot harder on FB to get a Qualified Leads, or convert them into a team member.
Here's what Gloria MacDonald has experienced about LinkedIn vs. Facebook….
She has 9X more connections on LinkedIn as she does on Facebook, and has not found one inappropriate comment.
When people book an appointment, Facebook has a 50% to 60% no-show ratio for appointments booked VS. only 10% to 15% no shows on LinkedIn
LinkedIn serves your posts to MORE people than FB does.
So the bottomline on LinkedIn prospects is..
LinkedIn seems to be more legitimate w/ NO (or very few) bogus profiles
People on LinkedIn are more responsive and show up when they say they will.
Prospects on LinkedIn are MUCH more serious about doing business
And because it's a more affluent and professional platform and atmosphere, prospects are more willing to invest in their businesses!
COMPANION VIDEOWatch Below as Gloria Shows How to Prospect in LinkedIn Groups!
CHAPTER 55 Steps to Turn Your LinkedIn Profile Into a Money Making Machine…
Just like on other social media platforms, your LinkedIn profile is vital for attracting the right prospects to you!
Luckily there are only 5 things you need to pump profits with your LinkedIn profile.
Achieve an All-Star Rating on your LinkedIn By Completing Every Section
LinkedIn rewards you for being thorough on your profile. Not only do they give you 5 stars...but the more complete your profile is, the more LinkedIn will show your posts, articles, and events to your connections and the public. Simple enough.
Should you say that you're in network marketing on your profile? Gloria highly recommends that you keep your profile vague about the fact that you're in network marketing. Don't' blatantly say it.
Remember, people aren't coming to LinkedIn to join a network company. They're coming to find out how to build their network marketing company or online business. Your profile should indicate that YOU can be the one to help them do that!
Here's what's really cool about LinkedIn. You can add links directly to capture pages and sales pages. LinkedIn is about business, so they nor the users frown upon using these links.
Not Inside MLSP To Take Advantage Yet? = => Start HERE!
Don't have a lead magnet or anything to give away? MLSP has tons for you in the back-office under system campaigns. Not a member yet? Take a $10 risk-free trial today!
Take Advantage of the Powerful Search Functionality of LinkedIn So More of Your Prospects Find You.
LinkedIn has some powerful search functions. They want the right people to find you fast.
So you must make sure you're using targeted keywords in all your headlines, titles, and company names all over your profile. That doesn't mean go crazy and stuff keywords. But don't leave them out. It's how your targeted prospects will find you!

Get rid of any Resume or CV Information
LinkedIn is so much more than just an online resume. As you've seen so far, it's a highly effective way to get fresh and highly-qualified leads for your business opportunity.
And if you want to use it as an effective tool for that, your target market is not interested in your resume or CV.
What if your LinkedIn is connected to your full-time job? If you truly cannot change your profile, the simple solution...though frowned up on by LinkedIn...is to create a new profile. You only need a second email address to do so. As long as you're serving your intended audience, adding value to LinkedIn members, complying with LinkedIn's rules, you will be fine.
Turn your LinkedIn profile into a Sales Page. Include FREE Offers on your page
Again, LinkedIn is all about business. This is why Gloria recommends that you basically turn your profile into a sales page.
What does a sales page do? It gets attention, creates interest and desire, and gets people to ACT!
The best way to get people to act is to give them things for free. So you should add FREE OFFERS on your page. You'll be giving away massive value, giving your audience what they want, and those free offers should lead to sales pages where you can get them to reciprocate by buying!
Plus you get a lead for life!
Add Media - Include videos in every section possible.
You want to keep people's interest on your profile, and you can do that with adding media that holds them there. Video of course is the best way to grab and hold attention, and it lets people truly get to know who you are.
Not to mention it adds visual appeal to your profile.
Video marketing is the most powerful tool to move a prospect from cold, to warm, to HOT (without ever meeting you.) This creates know, like, and trust...which increases sales and sign-ups.
COMPANION VIDEOWatch the Video Below to See How to Turn Your LinkedIn Profile Into a Prospecting Machine!
Prospect & Recruit Professionals 5-Day LinkedIn Challenge
Get More Sales & Sign-ups
Leverage this Untapped Social Media Goldmine!
CHAPTER 62 Brand New Ninja Tricks to Get YOU More Highly Qualified Prospects on LinkedIn
As a full-time marketer on LinkedIn, Gloria is constantly testing new methods to bring highly qualified prospects into your world. Here are a couple of the newest things that have been working like gangbusters for her and her business!
Watch Below As LinkedIn Expert Gloria MacDonald Reveals Her 2 Newest Ninja Tricks to Get MORE Highly Qualified Prospects and Leads from LinkedIn!
Ninja Trick #1: Connect with Influencers
When an influencer accepts your invitation to connect with them, that gives YOU access to their connections. This is powerful especially when these people have a large audience, and their audience is YOUR audience as well. 😉
Here are the simple steps to do this...
IMPORTANT NOTE - We CAN NOT STRESS THIS ENOUGH: SERVE your intended audience, ADD VALUE to LinkedIn members, and comply with LinkedIn rules. JUST BE COOL!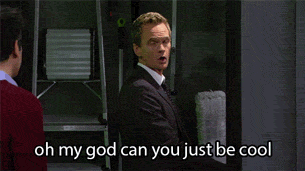 Ninja Trick #2: Invite People who USED to Be with a Network Marketing Company to Connect with You
This is a great way to find people who USED to be in a certain network marketing company, and for whatever reason they're not anymore.
These are clearly people interested in the industry.
BONUS: The Special One-Hour-a-Day LinkedIn Domination Blueprint
If you're thinking this is going to take up too much of your time, you couldn't be more wrong.
In fact, as promised above, you're about to see how you can start getting new prospects, leads, and sales in just an hour a day!
So let's get right to it! Here's what you should every single day...
Send out 25 Invitations to Connect
(10 Minutes)
You already know exactly how to do this from above. Now it's just a matter of taking daily consistent action. And it only takes about 10 minutes (or less) to send 25+ invites.
This will lead to you potentially connecting to 175 new people per week. Of course not all will accept but that's okay, because you're consistently inviting.
QUICK NOTE: If you're starting a new account, or haven't been sending invitations to connect in a while, then you'll want to go a little slower on these in the beginning. There's a chance that LinkedIn could see your activity as spamming. Just take it slow for a while, until LinkedIn realizes that you're legit.
Message New People You've Connected With
(15 Minutes)
Now you have new connections, it's time to engage with them. You can send a simple copy and paste "Thank you for connecting" message to all your new connections each day.
Of course that message should contain value and an offer to a FREE Gift (Lead Magnet).

Message People in Your Notifications
(15 Minutes)
When someone has a work anniversary, gets a new position, or has a birthday, you'll want to reach out and congratulate them.
LinkedIn will notify you when this happens. Just each day go to the notifications tab at the top, and LinkedIn makes it easy with a button to say congrats.
This should only take you about 15 minutes or less a day!
2 - 3 Posts Per Day of Valuable Content
(20 Minutes)
Remember, a very small portion of LinkedIn users are posting content. This gives you a huge advantage to stand out from the crowd in a big way.
It only takes 2-3 Posts Per Day!
---
1 VIDEO - You can Download a FB Live to your computer & upload it into a post on LinkedIn. Or use the LinkedIn App on your phone to record a video that you upload specifically for LinkedIn. It's up to you, but it's simple, and will reap you huge benefits.
1-2 "ARTICLES" OR POSTS PER DAY - For this Gloria often uses an email that she'll copy and paste to make it a very short article.
---
Or you can simply copy a blog Post into LinkedIn to make it an article. Articles are powerful because LinkedIn uses a ton of their search engine functionality to promote articles. Remember LinkedIn loves valuable content, and you'll be rewarded by providing it.
Posting is simple. If click the 'Home Button', the first box up top is where you can post your article, your video, a photo, etc.
Posting on LinkedIn VS. Facebook
The biggest mistake that people make on LinkedIn is thinking that they can do the same activities as they do on Facebook. However, LinkedIn is all about business. People are not there to be entertained the way they are on Facebook.
Don't use cute pictures of kids, dogs, and cats on LinkedIn
Don't use a bunch of Inspirational Quotes on LinkedIn
COMPANION VIDEOWatch Below to See Gloria MacDonald's Special One-Hour-a-Day LinkedIn Domination Blueprint RunDown

CONCLUSIONYou've Just Seen How Prospecting On LinkedIn Can Absolutely Change Your Business Forever!
You can do all of this with JUST the FREE VERSION of LinkedIn alone. No reason to upgrade.
Better yet, you can do it without paying a dime for advertising. 100% free leads and therefore every penny goes into your pocket as pure profit.
Gloria made 6 figures (in profit) all on LinkedIn without paying a dime on ads.
LinkedIn gives you a unique opportunity to stand out from the crowd in front of some of the most qualified prospects you'll ever find!
Now it's up to you to take action and set your LinkedIn lead generation on overdrive, and explode your leads, sales, and sign-ups in YOUR business!
---
ACKNOWLEDGEMENT: We want to acknowledge and honor our friend Gloria MacDonald for providing the trainings above so that we could serve YOU, our beloved audience. Gloria is one of the brightest minds in the industry and we are honored to have her provide this level of value to help the MLSP Community get better and better every single day!
- Your MLSP Team
HEY THERE!
Got value from this post? Have your own thoughts? Think we need to add anything here or just want to give Gloria MacDonald props?
Then we would LOVE for you to comment below and share on FaceBook… Research has shown that as you share this MLSP blog post & comment below, the universe will bring amazing things to your life… 😉
MLSP has been providing entrepreneurs with innovative solutions, tools, and trainings to brand you and take your business to the next level since 2008