Stacey Hall gave a HUGE shout-out to the Queen of Attraction Marketing Diane Hochman this week.
"A HUGE shoutout to Diane Hochman, who taught me the art of storytelling"
50+ leads simply proves how well storytelling works wonders for attraction marketing!
Great work Stacey!
Shout Out! "This past couple weeks he closed $600 in Sales and added 3 new Sign ups to his business!
Stevie Wonder Cyrus not only has a cool name, he's getting some very cool results under the guidance of his coach Steve Krivda!
In fact, he got a nice shoutout from his coach this week for raking in $600 in sales and pulling in 3 new sign-ups.
This dude is smashing it.
Great work Stevie!
"I've spent 2018 heavily focused on taking what MLSP taught me and using it to build my brands up."
Antonio Starr is back on a mission for 2019.
"In doing this I haven't been sharing the blessing that MLSP has been with others. I was a bit selfish, but we are back on the mission of saving people from  themselves."
This guy is a rockstar and saving more people than he realizes already! But look out for this dude next year!!
Way to go Antonio!
Shoutout! "Getting her L1 Award at this past weekend's level 1 Workshop!"
Marcie Guillot Hargroder got a big ole shoutout from MLSP CEO Brian Fanale this week.
Brian got to present Marcie's L1 award LIVE and in person at the MLSP Level 1 Workshop over the past weekend.
She's killing it and looks like she'll be a social media marketing expert in no time the way she's going!
Great work Marcie!
Boom! 93 People Requested to Join Her Facebook Challenge Group!
Yolanda Kennerly has been busy putting Facebook Challenges in place in her business.
And the results for the action she's taken speak for themselves! 93 people clamoring to get in!
"Life is good in the MLSP neighborhood. Thank you for teaching me the skills to get this show on the road."
Great work Yolanda!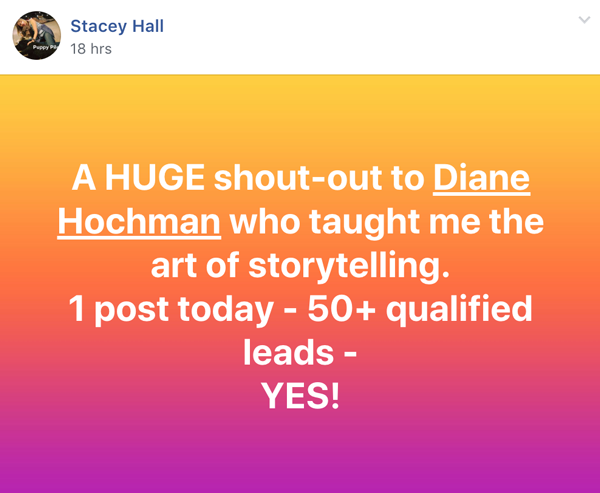 Got value from this post? Then we would LOVE for you to comment below and share on FaceBook…Research has shown that as you share this MLSP blog post & comment below, the universe will bring amazing things to your life. 😉