Tracey Rose seems to have this attraction marketing thing down.
She's posting content, giving away value and getting leads! Video marketing is powerful whether it's on YouTube, Facebook, or anywhere you can use it!
"I made a 40 second video with my cat (LOL!) and directed people to the SIMPLEST Funnelizer page in the world!!! RESULT = 22 free leads in 2 days. And that took about 20 minutes work!
Thanks for always providing amazing value that I can share with my audience #mlsprocks"
"I just hit 5,007 followers!"
Kassandra Keeton has more than doubled her followers since the 6th of this month!
"I just hit 5,007 followers…So about 2,207 followers since 11/5 (6 Days!)"
BOOM! She's killing it. She's using attraction marketing, and giving tons of value to her audience!
Great work once again Kassandra!
"I worked long hours today and got 5 leads"
Brand New MLSP Member Bruce Mackay has quickly gotten busy growing his business!
He went on to say: "I talked to all my leads as well as the people in my messenger to see if they would join up and I think two did, and some more may yet!"
Bruce is getting leads and following up like a rock star in the making!
And check out this other bit of success from Bruce this week…
"Three leads yesterday and sent 7 more people to the Twitter video so far today before lunch. Taking massive action."
He certainly is! Great job sir!
Shout out! "One of my private coaching clients, got her first coaching clients this week!!"
Franchesca Macelli got a nice shout out from her coach Patrick Jr.Rodrigues this week.
She's putting in the work and applying all the tools and training inside MLSP, and getting results!
Congrats Franchesca!
"Woohoo! These are my very first commissions from Facebook Ads!"
Jean-Serge Gagnon was a on fire this week! He's been quiet for a while, but we see why. This dude was workin'!
Facebook ads are amazing way to grow your business, and Jean is proving it!
"Might not be much but it proves it works over time. I've been running these ads for about a month and got two sales today!"
When we hear that, it means we know there's more coming!
Awesome stuff Jean-Serge!
A Shoutout from the Queen for Roaring Into L4 Leadership and Absolutely CRUSHING the Leaderboard!"
Subira Folami got a shoutout from the Queen of Attraction Marketing herself, Diane Hochman!
And for good reason. Subira is killing it. She's claiming 3 spots on the leaderboard and we gotta admit, her name looks pretty good there with the other rock stars!
But of course even bigger than that is her new L4 status. She's been shooting up the leaderboards, and now Honey Badger status is right around the corner!
Huge Congrats for this go getter!!
Check Out the Screenshots Below and See Even More Success Stories from Inside the MLSP Private Community this Week!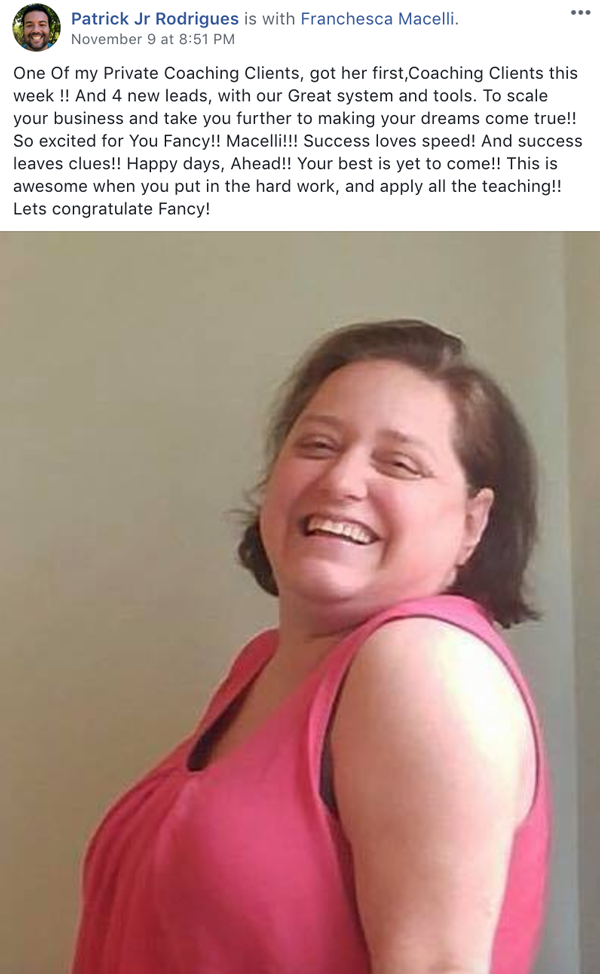 Got value from this post? Then we would LOVE for you to comment below and share on FaceBook…Research has shown that as you share this MLSP blog post & comment below, the universe will bring amazing things to your life. 😉