Holly Fitch Stevens is seeing results from her willingness to consistently take action!
After launching her first paid product, Holly saw no sales at first, but kept on doing what needed to be done, and boom, 2 days of sales!
"All by being consistent, patient and by following the trainings of MLSP (Wednesday Night Webinars) and using the platform and tools! Thank you MLSP! Never saw such incredible results before you came along!" 
That's the beauty of learning and using attraction marketing! It works and you can expect the results to come in!
Awesome stuff Holly! Keep it up!
"WOOHOO! I just got my first commission!"
Cheri Dewar just experienced the sweet feeling of getting that first commission!
The greatest part is that the feeling never gets old.
"Yay, 4 leads yesterday and 1 this morning"
Margaret A Edwards is turning into a lead machine this week! Most of the industry would kill for 5 leads in two days!
Congrats! keep it up Margaret!
"I made my first video today. I am learning to get out of my own way!"
Clay Gregory is on the move. Stepping out of his comfort zone and doing the things that work.
This dude is in it to win it!
Great work Clay!
Shoutout! "Huge shoutout for making the top 15 of the lead increases for 30 days!"
Debora Rogers got a big shout out from Tina Guimar this week.
It's not easy hitting those leader boards, and Debora has done it. When you follow the attraction marketing formula that MLSP has laid out for you, and you do the work, you get the results!
Nice job Debora!
"I have gone from 0-70 connections and counting [on LinkedIn]…with 1 MLSP lead. In one week!"
Reggie Pegues is using the LinkedIn Strategy that our special guest expert taught and seeing big results in just one week's time.
"Her strategies are very simple and easy to use. I can't wait to see, as I continue to implement!"
Nice work Reggie!
"This is so cool. I've been doing what Gloria taught on the LinkedIn training webinar and just got a 10 Day Trial!"
Boom! Terri Landrath is seeing results from LinkedIn as well.
This is what happens when you implement what you learn. You get results.
It's pure gold what our leaders give away for free on the Wednesday Webinar. As you can see, when you put it to use, your business will change!
Great job Terri!
"I used one of the Invite strategies for LinkedIn and got 102 new connections in 10 days!"
Earl Bryant put the LinkedIn training to use and getting nice results!
"This totally ROCKS!"
Agreed Earl! Great work sir!  
"I think this is kinda a big deal. I'm being interviewed later today by Andrew Warner!"
Whoa! Antonio Thompson is hitting the big time. When Andrew Warner from Mixergy wants to interview you about how to get clients, you're doing something right!
But we already know that Antonio is doing something right!
Amazing stuff from this dude! Congratulations!
Shoutout! "In October he added 2 new members to his business and now has 3 coaching clients!!'
Patrick Jr. Rodrigues received a shoutout from his coach Yolanda Kennerly this week!
"He's been going LIVE! Being Seen, & Getting Paid!"
And it looks like Patrick's results won't be short lived either:
"He still has 5 more people in line to get started. Boom!"
Great job Patrick, and great job to your awesome coach Yolanda!
Check Out the Screenshots from These Success Stories and More from Our Private MLSP Community!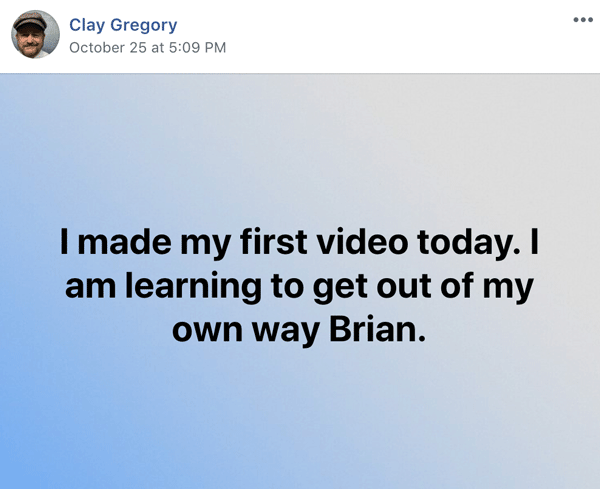 Got value from this post? Then we would LOVE for you to comment below and share on FaceBook…Research has shown that as you share this MLSP blog post & comment below, the universe will bring amazing things to your life. 😉