New MLSP Member Christopher John White has most certainly gotten started off on the right foot.
He's already pulling in leads and helping others in the process, and he's enjoying it!
"Engaging other people and helping them with their business is fun."
It most definitely is! Great work Christopher!
"Within 48 hours I had 10 leads added to my list by sharing only 1 link!"
New MLSP Member Duane Jacobus came out swinging inside MLSP.
"I got started on Sunday with this amazing concept and went through the Quick Start training. Within 48 hours I had 10 leads added to my list by sharing only 1 link."
This is what happens when new members take action.
Great work Duane!
"They want to PAY ME to explain their upcoming products!"
Kassandra Keeton was feeling grateful and humbled this week inside the MLSP community!
Here's what happened…
"I received a message on my page from a company. This company found my YouTube channel where I was explaining one of their products I use with my home business. They want to PAY ME to explain their upcoming products!!"
This is attraction marketing in action. Kassandra was adding value to the marketplace and companies notice this.
Amazing job Kassandra!
"This just in! I was selected to speak in St. Louis!"
Danny Monzon has been a speaking machine, and the gigs just keep rolling in for this dude.
He'll be at the Midwest Digital Marketing Conference in 2019!
Again, this is what happens when you put yourself out there leading with value. You get to start earning from speaking on the stage as well as online!
Awesome stuff once again Danny!
"Got a lead while I was sleeping yesterday!"
Christine Marcotte got a lead even when life seemed like it was going to get in the way a bit.
That's what the power of Messenger Marketing can do when you leverage the automation it brings you.
"I stayed up until 2 AM Wednesday getting the basic ManyChat set up like Antonio did on the webinar and shared my link a few places.
Got distracted with car problems and a flooded bathroom without doing anymore work on it and got a lead while I was sleeping yesterday!"
BOOM! Even Murphy's law is no match for Messenger Marketing!!
"So far I have gotten 35 leads in my auto-responder…35 new subscribers in my ManyChat and I also made 2 sales on auto-pilot!"
Shawn Johnson wasn't even up to Module 5 in the new MLSP Messenger Domination Pro course yet, and was already pulling in leads and sales on autopilot.
"My ManyChat robot named Doerbot is having a ton of fun. wait until I truly have this down to a T…Scary!"
Scary is right. This is a dude who starts implementing right away on new strategies and you can see how it pays off!
Great work sir!
"When you realize the simple funnel page (that took about 15 min to create) is getting DOUBLE the leads than the one you did with a fancy-ish video!"
Tracey Rose was reminded this week that sometimes it's best to keep it simple.
And when you use MLSP's Funnelizer, it's quick and easy to test what works best for YOUR business.
Nice work Tracey!
"YAY!! I made the Leaderboard!"
Danielle Emerson was celebrating this week! She got herself on the leaderboard by following exactly what her MLSP Coach showed her to do, and it paid off big time!
Congrats Danielle!
"It's always exciting to see your name in the leaderboards"
We're not surprised to see Jean-Serge Gagnon's name on the leaderboards.
This dude is a man on the move, and looks like he's now moving up the leaderboards.
Great work Jean!
Check Out the Success Story Screenshots from Inside the Private MLSP Community This Week Below!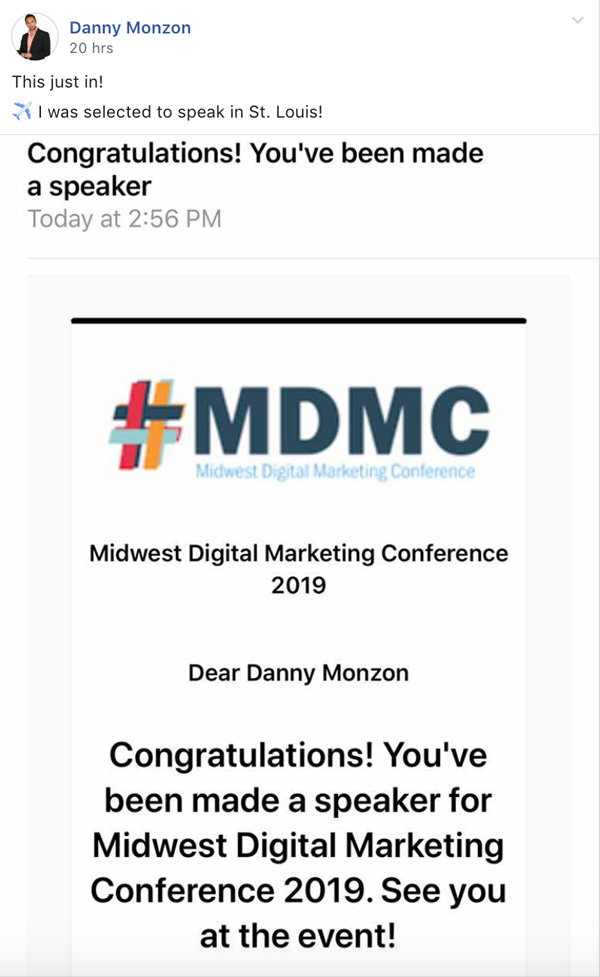 Got value from this post? Then we would LOVE for you to comment below and share on FaceBook…Research has shown that as you share this MLSP blog post & comment below, the universe will bring amazing things to your life. 😉