Before we get to that story let's talk about this…
There's an important part of the success story that MLSP member Nusreth Baig left in the community this week. (You'll see it below.)
It's one piece of one sentence where he says "…I decided to use one of his tips"
How many times have you watched trainings, discovered exactly how leaders are doing things, but then just went on to learn something new? Never applying what you just learned.
Nusreth decided to actually apply what he learned and whaddyaknow? 36 comments and 7 leads!
After struggling for so long. From one simple tip from Aron Parker!
Have YOU been applying what you've learned?
If you do, you might just get to do what this next success story was able to do…
She Just Paid Off ALL Her Debt (Including Her Mortgage!)
The people inside the MLSP Community have been watching the staggering rise of a beautiful force of energy we all know and love named Amparo Titmus! Her infectious smile and positive vibes touch and inspire the community almost daily.
This week she just announced that she was able to eliminate all of her credit card debt, and even her mortgage off the list! She's now 100% debt free!!
How and WHY should be your next questions.
The answer: Because she continually applies what she learns, over and over again. The results speak for themselves as you'll see in her success story below.
Celebration Time Is Right! He Just Crossed the $40K in Commissions Mark Inside MLSP
Vitaliy Dubinin is a go­-getter in every sense of the word.
This is the guy who constantly pushes the value, displaying exactly what he's doing so others can
do it too. Looks like that strategy is working out great for him huh? Nice work Vitaliy!
And As Always…
We love the first lead posts! So exciting when this happens. Looks like Chelise Largent is on her way to paying off debts and hitting $40K+ in commissions herself.
Keep it up Chelise!
Nobody handed any of these MLSP members anything.
They got busy, applied what they were taught, and are reaping the benefits of putting in the work that most people won't.
Isn't it time for YOU to do the same?
Check Out All the Success Stories for This Week Below…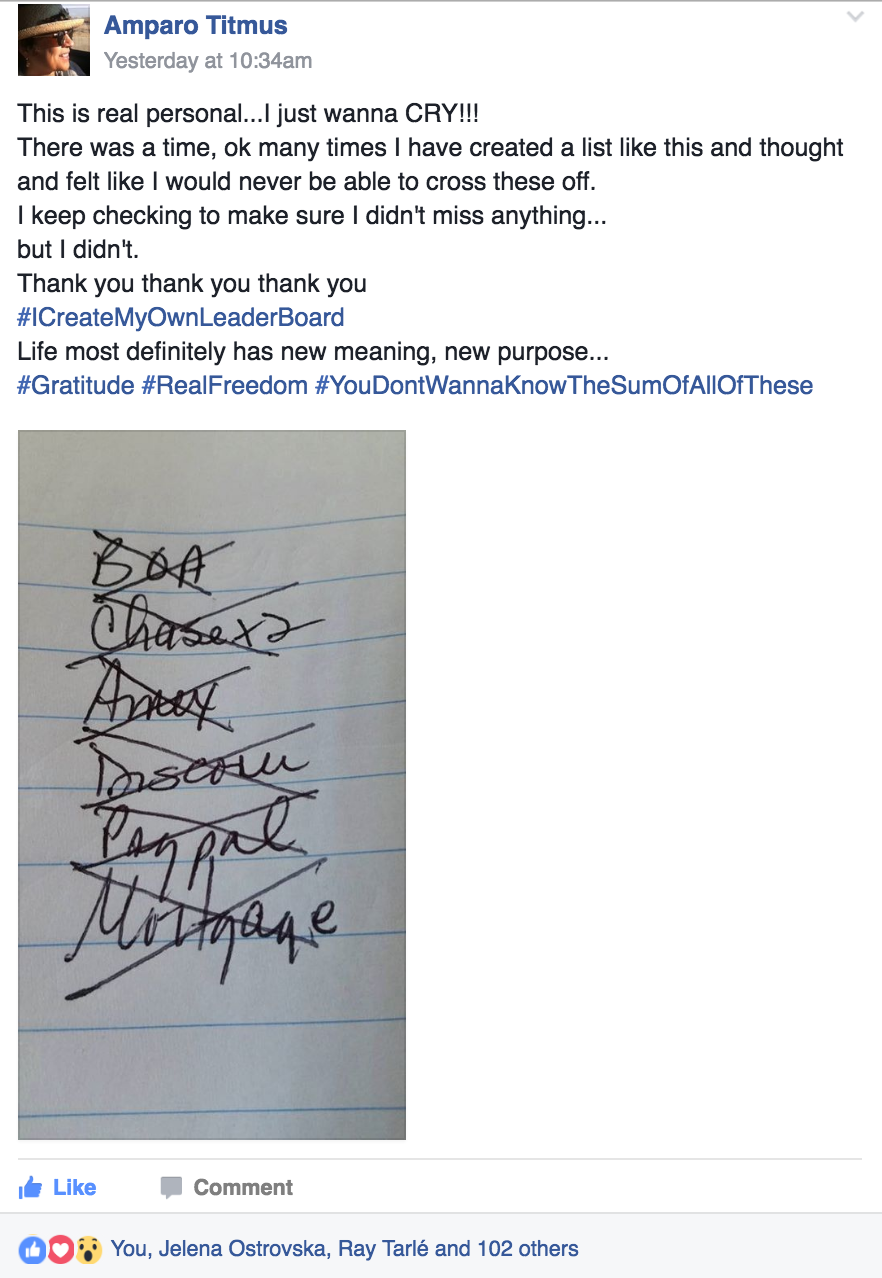 – My Lead System PRO
Got value from this post? Then we would LOVE for you to comment below and share on FaceBook…Research has shown that as you share this MLSP blog post & comment below, the universe will bring amazing things to your life.