One thing that happens when you start getting leads to the tune of 9 in a week like Susan Perchaluk just did… you wonder "Where the heck were all of these leads hiding this whole time?"
Then you realize that they were there the whole time. They were just waiting to be attracted to someone who was willing to add some value to their lives.
By the looks of the leads in Susan's email box this week (you can see her actual post below), she's been giving some serious value. And it's paying off nicely!
Keep it up Susan! L1 is surely on the way.
"And it can be this simple. Give value and they will come! Thx MLSP!"
In case you needed proof that value was the secret ingredient, you'll want to check out the interaction that Elizabeth Mallory Oliva had with a prospect on Facebook this week.
Obviously a very strong prospect by the enthusiasm that they're showing her. And that enthusiasm is because Elizabeth has something to show them that will help them improve their business and therefore their life.
More Solid Proof That Giving Value Changes the Game (To the tune of 41 leads in one day)…
Sameela Bibi is reaping the rewards of the value that she's been giving. In fact, in her success story below, you'll see the exact transition that her business has gone through since she realized that this is the key.
From no leads, to a 41 lead day! Boom!
Pay attention to this critical line in her story this week "My message for the newbies is focus on providing value. Stop worrying about leads, once there's enough value, the leads will come."
Still not convinced that value is the key? Here's some more proof…
"Omg I just had to share this with you all! This just made me cry."
Stefanie Hoffa Skokowski also got to reap the reward of value this week!
When someone reaches out, from across the Atlantic Ocean and sends you a message on FB, talking about how they want to share YOUR videos with other leaders in their primary opportunity, who are dying to see them?…. That's huge!
That only happens when you're adding value to someone's life, and obviously Elizabeth, Sameela, and Stefanie are all doing exactly that.
The best part about all of this?…
MLSP was built for the purpose of YOU having value to give away – right out of the gate. Let's face it… if you've just gotten started, you may be lacking in the value department on your own.
But our leaders aren't. And they provide value every single week with FREE in depth training (twice a week at least in fact!) for you to share. And as you can see, you get rewarded in many ways because of it.
"My Facebook LIVE promoting today's webinar was a success. Love this community"
Joseph Walker knows that this strategy works. He proved it this week.
He did just one FB Live just talking about the MLSP Weekly Training Webinar, and check out how many leads he had flowing in.
That's exactly what we were just talking about in a nutshell. It's a beautiful thing when you put it in action!
So today, leave a comment and just let us know how you've seen results after providing value first? And if you haven't yet, what kind of value will you provide this week?
Even something as simple as an encouraging comment on a Success Story Saturday post is a good start for providing value. 😉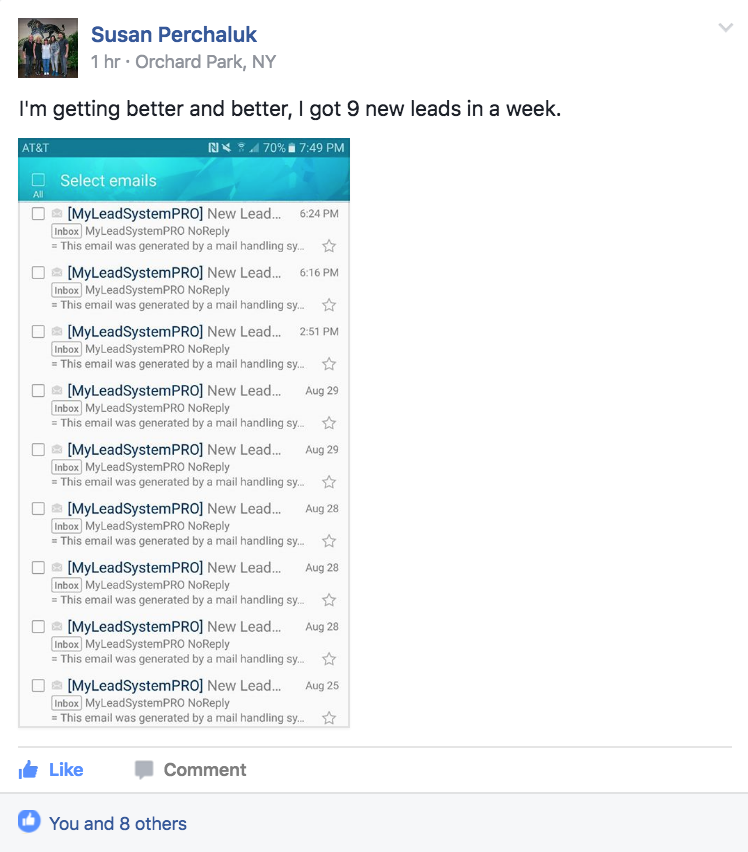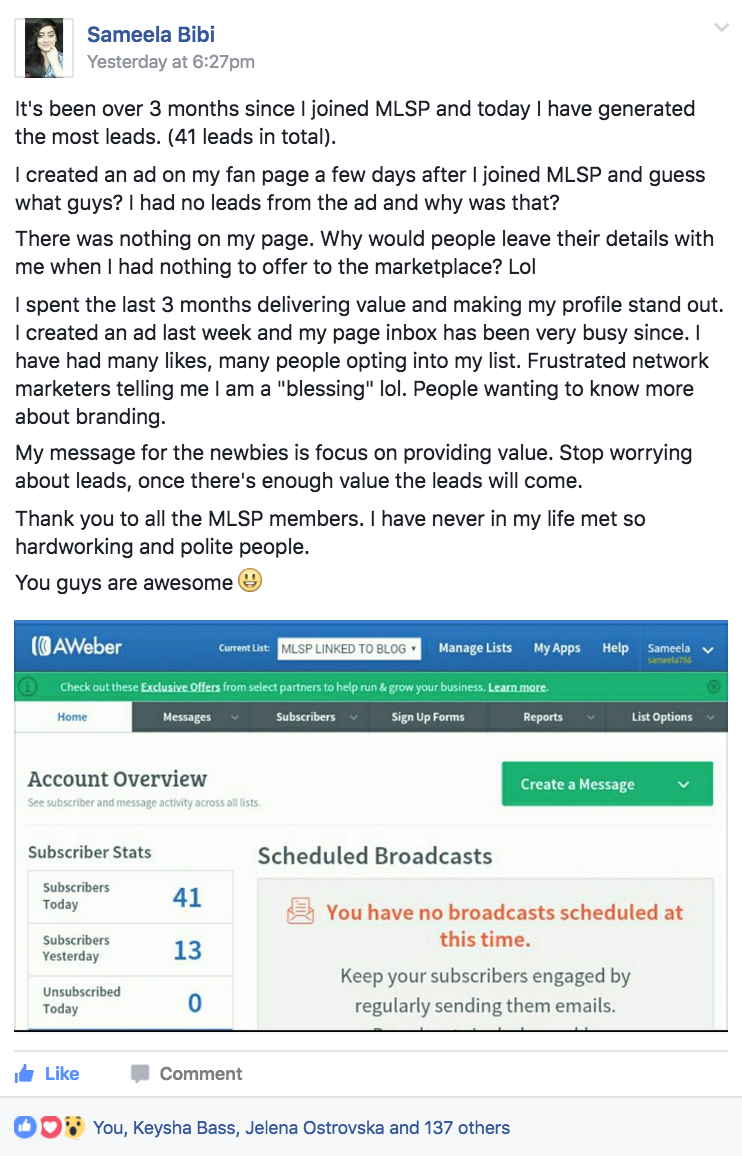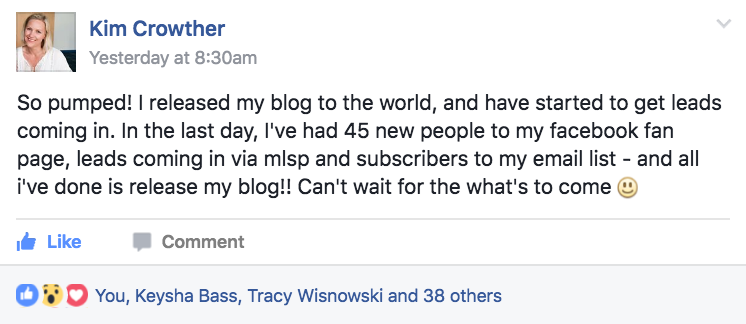 Got value from this post? Then we would LOVE for you to comment below and share on FaceBook…Research has shown that as you share this MLSP blog post & comment below, the universe will bring amazing things to your life. 😉