If you're asking the question "What is attraction attraction marketing?"...
You are on the right track!
It shows that you have at least heard of the 'secret' that ALL the top earners embrace.
FACT: If there is somebody you love, adore and follow online who's creating massive success with their business… they are unequivocally 100% most definitely using Attraction Marketing to grow their audience, influence, and income.
'Attraction Marketing' is simply the most effective way to market any product, business opportunity, or service online.
And today we're going to prove it to you as we dissect 13 Top Producers' businesses... ALL of whom embrace 'Attraction Marketing' to attract prospects, customers, clients, and reps to build their global empires.
And more importantly, how YOU can execute 'Attraction Marketing' in YOUR business today to build the business (and life) of your dreams.
Let's First Quickly Answer the Question "What Is Attraction Marketing?"
The term itself is pretty much straight forward and gives it away.
Attraction: the action or power of evoking interest, pleasure, or liking for someone or something.
Marketing: the action or business of promoting and selling products or services, including market research and advertising.
You've likely run across a lot more MARKETING online (and off) than you have ATTRACTION marketing.
In other words most people online are promoting and selling the heck out of their products. Which usually does the exact opposite of attracting. And as you'll see it's the wrong place to start when it comes to effective online marketing.
However when you make a simple shift, and begin to EVOKE interest, and give prospects a good reason to LIKE you FIRST, that's when the magic happens!
The promoting and selling becomes extremely easy. Almost effortless in fact!
You Create a BRAND around YOU! (not your opportunity or products)
You ATTRACT Your BEST Prospects! You stop chasing... and people chase YOU instead!
You build Know, Like, and Trust with those prospects (required to get them to buy)
You get the opportunity to earn multiple streams of income because of all of the above!
Which is why as we've already mentioned, those that you envy are likely using this method. They attracted YOUR attention didn't they? 😉
The essence of it is simple and vital!
Give value first through content
Attract those people most interested in the value you're giving (depending on your niche)
Engage with those people and earn their trust through credibility
Sell them what you have!
Build a list of happy customers who trust you and will buy from you over and over again!
The best part about attraction marketing is when it comes to the part where you sell them what you have... it's often because they're ASKING YOU about your product, or about your opportunity. Asking for the sell becomes extremely easy!
Good deal right? Here's an even better deal...
At MLSP we've narrowed it all down to an Attraction Marketing Formula with just 3 Critical Action Steps! This keeps things simple and always keeps you on track building your business.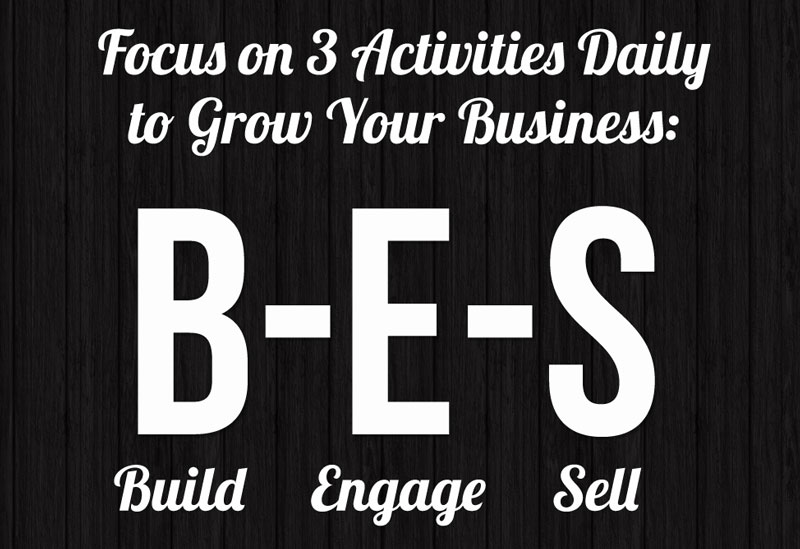 And just to make sure that everyone who was interested in executing this ultra-effective method of marketing (and seeing it in action)... MLSP recently hosted the biggest online virtual event of its kind!
'The Attraction Marketing Virtual Summit'-- 40 of the Best Attraction Marketers In the World Joined Together to Give YOU Their Secrets!
Every day for 10 magical days, we released 4 online interview sessions with the best attraction marketing minds in the world. These top producers & world-class business owners came together and gave up the goods.
These are people who have made their fortunes online with Attraction Marketing!
These are marketers (most of them are our personal students and clients, which is so cool!) who are in the trenches today using our 3 Step 'Build-Engage-Sell' model, and following our 6 Pillars of Attraction Marketing.
Every single one of these leaders gave MASSIVE VALUE!
These were the secrets that you'd pay thousands of dollars for anywhere else, and for 10 incredible days it was FREE for anybody who wanted to learn!
What Did These Experts Reveal During the Attraction Marketing Virtual Summit?
You get a sneak peek at some of the highlights and significant moments from these sessions right here in this blog post!
If you want to learn how to attract prospects to YOU, build your audience, create rapport so that these prospects know, love, and trust you, and create happy customers who want to buy from you over and over... this Summit showed exactly how it all works.
13 Attraction Marketing Experts Answer the Question "What Is Attraction Marketing"!
Vince Reed
I think attraction marketing is very important. It's the reason I think I'm still here today. If you're consistently seeing something over and over and over and over again, and whatever it is that you're seeing is projecting itself as the go-to authority in that space or in that niche, then eventually you're going to be attracted to that. Especially if that thing that you're attracted to can collapse time, meaning make you feel like it can get you to your end goal faster than you could alone.
---
Attraction marketing is something that anyone can do even if you have nothing.
---
Attraction marketing is definitely real and the good thing about it is that it is something that anyone can do even if you have nothing. Let's say you have no results. You have no money, never made a sale. You can still leverage attraction marketing by just simply associating yourself with people that are where you wanna be. Get to the live events, take pictures, make videos, you can still attract people to you. Hands down, I 100% believe in attraction marketing. It's definitely something that's conscious in my mind whenever I'm doing marketing or advertising or anything on the internet. I love it, it's a must. You must be conscious and aware of it at all times.
Diane Hochman
Network marketing is based upon prospecting people and showing them your product or showing them your opportunity, depending on how you're being taught to approach, and it's more and more difficult today to locate enough people to present to just by walking around.
One: because we just don't have the time. Two: because people are a little bit skeptical, now, you know, they've been approached before. So what we do with attraction marketing is we lead with information, or what we call on the internet "content"—it could be a report, it could be a video series, we lead with something that people are already showing interest in. And we attract them through the thing that they want and then through our marketing we build a relationship with them so that they become very open and receptive to hearing about what we want to show them.
So in the end, you're really building a huge warm market because that's what network marketing is based upon—is warm market and talking to people you know. So what we've done is, we've just created a way to make lots of friends, and share lots of information and help people out, and when we do, they let us talk to them over and over and over again, vs if you pitch someone one time, it's very hard to talk to them again. If you lead with something they love, it's very easy to send them information over and over and over. And the next thing you know, you have people knocking on your door—figuratively—saying, "Hey, what are you doing? I want to hear about this. Can you show me this?" And now you're able to make presentations on demand. It's cool.
Mike Dillard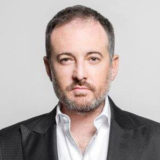 I struggled with Network Marketing mightily for five or six years. I'm very much an introvert, and so sticking an introvert in the network marketing industry, Web 1.0 which is basically passing out cassette tapes, DVDs, and home meetings was a nightmare.
I had a really hard time until I figured out direct response marketing and specifically attraction marketing. I essentially gave myself an ultimatum, which is either I figure out a way to attract prospects to me that contact me, or I leave the industry and go do something else, because having to cold call, and prospect, and call leads was just miserable. It's not something I enjoyed doing. That problem essentially sent me down a path of direct response marketing, and it's where I learned the concept of attraction marketing, started to work really, really well. I wrote Magnetic Sponsoring as an instruction manual to teach my team how to do the same, and it just kind of took off, and like you mentioned earlier was a bit of fresh air in a stagnant industry, and started something pretty big.
Building a company around attraction marketing principles, especially as an individual, works incredibly well. It's a fantastic way to start especially your first business, or to build a business that's between $1 and $10 million a year in revenue.
Ray Higdon
The above clip is from Ray Higdon's session for the Attraction Marketing Virtual Summit where 40+ Expert 'Attraction Marketers' were interviewed. Diiscover how the wealthiest home business owners Attract Prospects, Customers, and 'ready-to-buy' Reps... PLUS $3,447 in Exclusive Bonuses for a limited time drastic discount.
Ann Sieg
Well, attraction marketing is basically positioning yourself and really knowing the marketing dynamics of putting together an offer for this target audience. The message to market match and it's like, "Oh, this lady is talking to me." It is intelligently designed, it's not a wing and a prayer. You need to know who are you marketing to. The more you can better define that target audience, especially with paid advertising, the better your conversions, the better the attraction. Let me be clear on this too, attraction marketing is universal. It's not as though it's only unique to network marketers.
In that context for network marketers, instead of your company being the billboard, I mean, the X, Y, Z company, no one gives a crap. There's another 10,000 of you. They want to know, "What are you giving me?" I would do my health awareness seminar. I was already by default "doing attraction marketing" even though I didn't have the online elements to put it in place because I wasn't online yet. What I would have done, I would have had a website and YouTube videos but we didn't have any of that then. I positioned myself by giving value first with something that was relatable to them…
Attraction marketing is positioning yourself to an audience with an offer that fits their needs. Again, I'm going to say this too because it's so important. Never ever, ever, ever, ever build your business solely around a network marketing company. You're asking for nothing but trouble and that's the beauty of attraction marketing. Yes, it is playing at a bigger game. If you play at the smaller game, you are just the rep, the glorified rep. If you step up your game, yes, it's more work but the pay offs are so much bigger.
Bob Heilig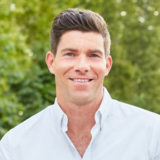 I teach a concept for network marketers specifically because they are notoriously bad about this, that I like to call 'don't be an infomercial.'
Here's what most network marketers do. The vast majority of their content is specifically just promoting their product, services, and opportunity. They're posting all day long about how great their stuff is, and I want to challenge people to think about their Facebook profile like it is their personal TV channel, because that's really what it is.
You are the star of your own reality TV show on Facebook and social media and guess what, if you're not creating content, you do not exist as far as other people are concerned, but if you're creating content that's too promotional… I want you to think of the analogy of an infomercial, and I want you to imagine if flipping through the TV, every time you turn to a specific channel, it was the same infomercial running 24 hours a day, seven days a week. You might watch for a little bit, because you might be intrigued, but once you realized you're not interested in that content, you're never even going to tune into that channel anymore.
The sad reality is for most network marketers, that's what's happening in their business. People are not even tuning into their channel because they have nothing to offer other than 'let me see what I can get.'
I teach a different kind of mentality of give before you get. What it means is if you approach social media just trying to see how much you can get out of it - 'I need to recruit, I need a customer, everyone of my posts is going to be because I'm trying to get you to join or buy' - you're going to not be successful.
If you approach from not a get first, but a give first mentality, now how that translates is start creating content on the platform that has inherent value more than just trying to sell. I always talk about three things, when you're creating content, if you can educate, entertain, or empower people that's a really good start.
Todd Falcone
It doesn't matter whether you've made a dime or not. People say all the time, "I haven't made any money yet. Why would a professional listen to me?"
Why wouldn't they? They don't know whether you live in a garage or a 10,000 square foot house. I made my first 10 grand working, literally, out of garage. But I didn't pick up the phone going, "Hey. I'm working out of the garage. Can you maybe help me out?"
I don't really like the term "Fake it till you make it." There's a phrase that's "Perception is projection." What you project out in the marketplace becomes that person. This is big-time when it comes to attraction marketing too, by the way. What you project out into the marketplace becomes that person's reality of who you are.
If you're projecting this whiny, needy, beggy, pleady ... They're going to see you as whiny, needy, beggy, pleady. But if you represent yourself as a confident, successful, postured person, they don't know any better. You might be falling apart on the inside, and living in a two-by-two room, but they're not going to know it because you're not projecting that.
What you project upon that person becomes their reality of who they feel that you are. What I've found is that, if you project success, you get success.
Amber Voight
I think bringing value. And if you don't have anything that you... Ray Higdon says it best. Invest, Learn, Teach. The ILT method, right?
That's really it. If you don't have anything that you feel you can teach, go invest your time. Invest a little bit of money at a class, it doesn't have to be money. Invest your time, learn a skill, go on Facebook Live and teach it. Human beings, we're kind of selfish. We don't want to watch videos unless it's going to benefit us in some way, so that's what I do. I do a lot of DIY stuff, I do a lot of reviews. It had nothing to do with what I sell in my company, but I get a lot of people who tune in and watch for those things. And then they fall in love with your personality and eventually they want to work you. So that's really the number one thing to focus on, is bringing value to whatever market you are trying to reach.
Cedrick Harris
Attraction marketing to me is literally being who you really are. Here's what I mean by that. There's so many people that want to be someone else online versus being who they really are, so taking the things that you've learned, applying the things that you've learned but being exactly who you are, imperfectly, because people are attracted to you. Nobody ever joined a business, it doesn't matter how great your comp plan, doesn't matter how great your products are, doesn't matter if the company just launched yesterday, it's really about them locking arms with you and they're joining you...
John & Nadya Melton
I love talking about this, because here was a huge mistake that John and I made for many years when we were first dabbling in this attraction marketing exciting space and that was, we showed up to social media as an informational channel. It was so commission-brought. They were, "Hey, this is what I got, and here's the company, and here's the products, and I'm excited about this." Until it really, for me connected that the social media profile that you have, it's your online living room. How do people feel when they walk into your house? You're not going to be screaming, "Look at me, and here's what I got." No. You would be building relationships and you would let them have an opportunity to get to know you. The more that you can show up and be yourself and project like you cannot have a channel, that projects nothing.
And here's the thing. In attraction marketing, or in marketing, or in business, people do business with people they know, love and trust.

Money follows eyeballs and so, the question is, how many eyeballs are now benefiting from you? And, if the answer is not too many, Well, that is why your bank account is a little bit stingy, because you've been a little bit stingy with showing up and providing answers and entertaining or empowering or whatever that looks like for you, right? So, what can we say? That once a day, minimum, I would say show up to social media and bring value, like serve those people. You got to be consistent for sure spice it up…
And, the more that people get to know you, seriously, John and I have people that tell us all the time, "Oh my gosh I finally like just got your course." So, they just got started in our business and they've been watching us for, six months, 12 months, a couple of years. It's a process to develop that trust, so I think we need to show up, have a long term vision and let people really get to know us online, minimum once a day with a post.
Tyson Zahner
So what I teach to people, and what I do, I even add an extra prefix before attraction marketing and I say that what I do is value-based attraction marketing. So for me, it's instead of "hey, I want to attract someone to me," I ask myself "what value can I put out there that would attract someone to me?" I thought for a long time about what are the things that actually makes someone attractive? And not just in business, but in regular life: what is it that makes one guy attractive to women and then, another guy that girls are like "I don't want anything to do with him." And I found that so many of those parallels can transfer over to business. Things like: are you needy?
Nobody is attracted to a person who is needy. They need you, they need the sale more than you need them. Or for me, attractiveness can be things like: not having a hidden agenda. To me, an attractive person will do something nice for you simply because they want to build a relationship. They're not expecting anything in return.
So it's not so much about how good-looking are you, or can you be on video. That's not what it's about at all. To me it's about how can I be an attractive person in terms of someone that other people would say, "I want to hear more about what that guy has to offer. He's really been helpful to me, and I'm drawn to him because of the value he puts out and because he's not needy, he doesn't need me to give him my money. And that actually makes people want to give me their money more. I think it was Mike Dillard who I first heard say something along the lines of "Once I stopped thinking about the money, that's when the money started to come." And that was true for me, as well. Once I quit trying so hard, I said, "Who are the people I genuinely want to serve, and that I genuinely want to help? And I can put value out there to attract them to me?"
So I guess the short answer to your question would be, my definition of attraction marketing is: how can I be an attractive person that others would want to associate with without the thought of 'what am I going to buy from him?'" And that encompasses a whole wide variety of things from not being needy to helping them. Being either entertaining, or educating them. Just a whole variety of things that, to me, go into that bucket of being attractive.
David Sharpe
What is attraction marketing? Education, value based marketing, that by the time you're done providing value (that either you came up with or you borrowed and repurposed from somebody else) they just viewed you as an authority and just wanted to buy anything that you've had to sell.
I've had people who have joined any team, bought any product, been on my list for ever since the very first year that I've been doing this, simply because I've been practicing this attraction marketing. This education, value based marketing and selling.
I realized that people didn't care about what you had to sell, about what you were doing, you un l they knew how much that you could provide them value. Until they could see the vision of what was going on, until you actually tapped into what their wants, and needs, and desires were, and I discovered a formula for recruiting, for selling anything to anyone, anytime
Doug Firebaugh
In the social media network marketing space, whether it's a company owner or whether it's a top earner or whatever, you've got to take the me out of social media and replace with social youdia.
The real professionals in this business, and you know who they are because many of them are within MLSP, is social youdia. It's not about me. What can I do to serve you? What can I do to help elevate you, increase you, expand you, enlarge what you want to do?
This is one of the reasons why I think that it hasn't gone well for a lot of the top earners because when they approach social media, they made it all about themselves and they didn't understand it's about social youdia and not media, and because people were turned off by it, the top earners said, "It doesn't work." Oh, yes, it does. It's huge.
SPECIAL BONUS CLIP WITH RACHEL JACKSON
Attraction Marketing Virtual Summit co-host Norbert Orlewicz had an incredible interview with Rachel Jackson and this clip was just too important to leave out. In it, Norbert asks Rachel 'What's your advice to a new network marketer that's trying to get their business off the ground?' - Her advice and her story led to an extremely powerful moment in the summit.
What is Attraction Marketing? These Experts Understand It To Its Core!
That tends to happen when your results are $6-Figure, $7-Figure, and even $8-Figure Earnings. Of course that's not by accident.
You can see very clearly above that there's an overall theme that seems to cut through each of these experts' definition of attraction marketing...
It's serving your audience by providing value FIRST. And NOT jumping straight to the sell when your prospects have no idea who you are, and have no reason to trust you… yet.
The VALUE you create and bring to the marketplace is what attracts your best prospects. The more problems you solve and challenges you address, the more you will build the know, LOVE, and trust factor.
The more your prospects know, love, and trust you… the more they will buy from you.
The more they buy from you… the more you get paid.
Therefore, if you want to make more money… PROVIDE MORE VALUE by following the proprietary MLSP Attraction Marketing Framework!
The above was just a handful of the Attraction Marketing Virtual Summit speakers. And just small very small bits of all the amazing gold-nuggets they dropped in their Summit sessions.
There were 40 powerful Summit sessions with 40 of the biggest names in the profession. We recorded each video interview so you can get all 40 Top Producer Playbooks to take your business to the next level. (unheard of)
Add this amazing and first EVER 'Attraction Marketing Virtual Summit' to your digital training library today:
40 Online DVD Interview Sessions with expert attraction marketers!
40 MP3 Audio Sessions!
40 PDF Transcripts!  
INSTANT LIFETIME Access to EVERYTHING!
A Private VIP Group for Support
PLUS $3,447 in Bonuses to take your 'Attraction Marketing' results to top earner status!
==> Click Here to See the Details! People Are Jumping At This Limited Offer!
Keep growing, keep getting better and better, and remember… YOU ARE THE ONE!
MLSP believes in YOU. In Gratitude,
- Your MLSP Team
P.S. - a heartfelt, deep and sincere appreciation and thank-you to all 40 Summit speakers who joined forces with MLSP to make this project a reality. The first EVER 'Attraction Marketing Virtual Summit' will impact the profession for decades to come, and give every home business owner a fighting chance to create the business of their dreams. If you want to see how the best of the best are building their empires, get access to the Summit here with this very special limited time offer.